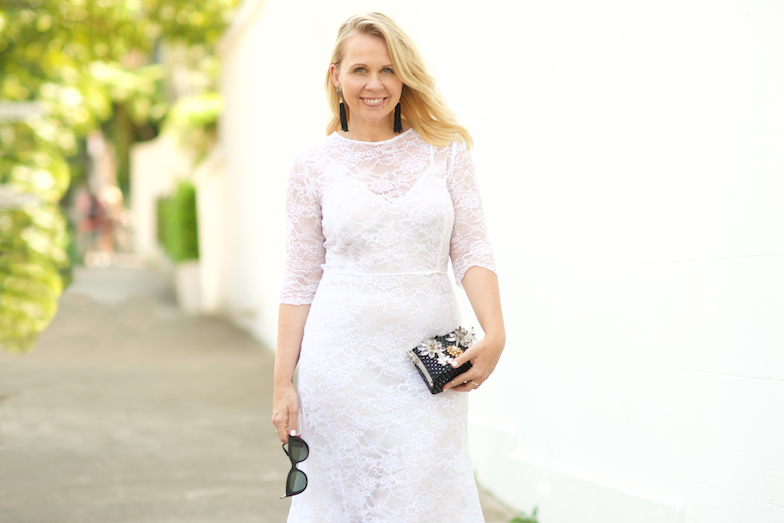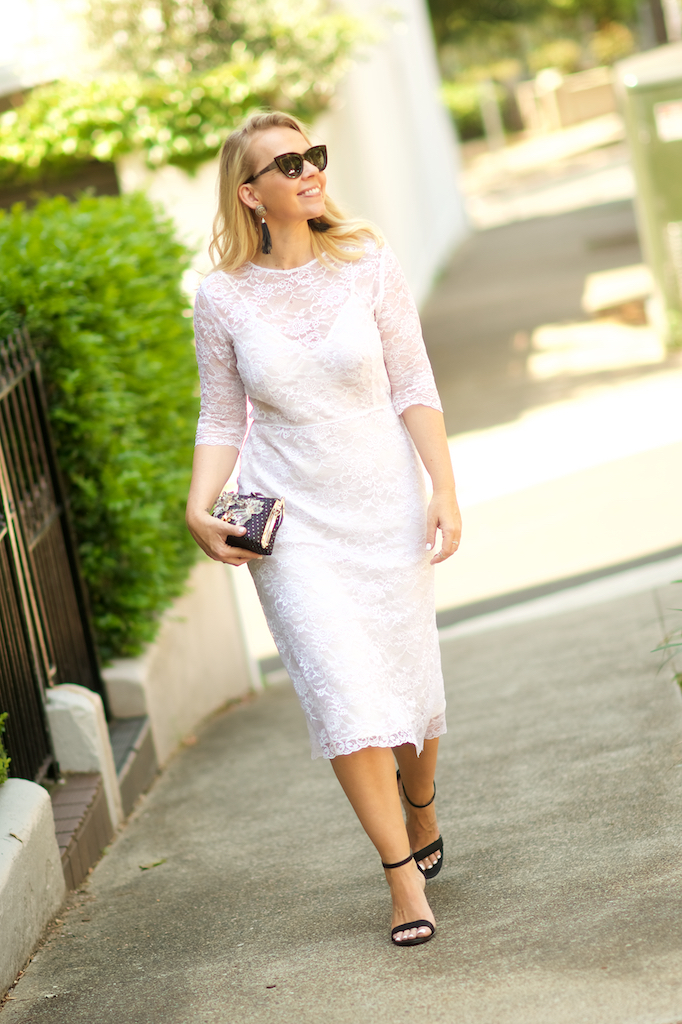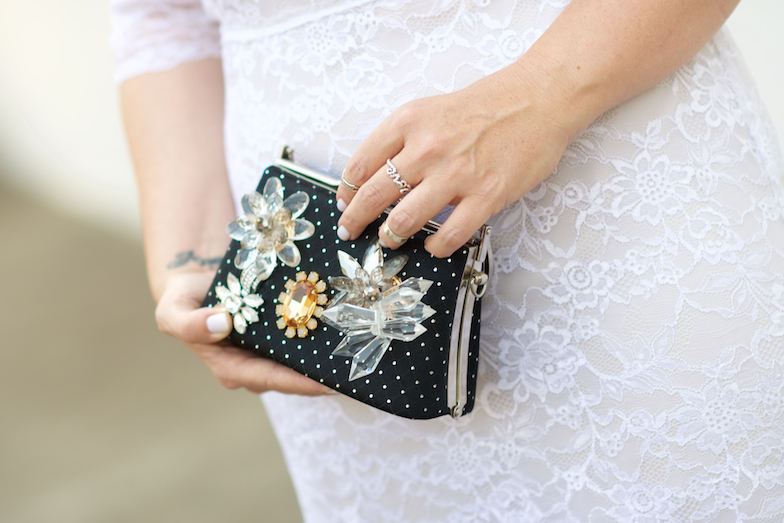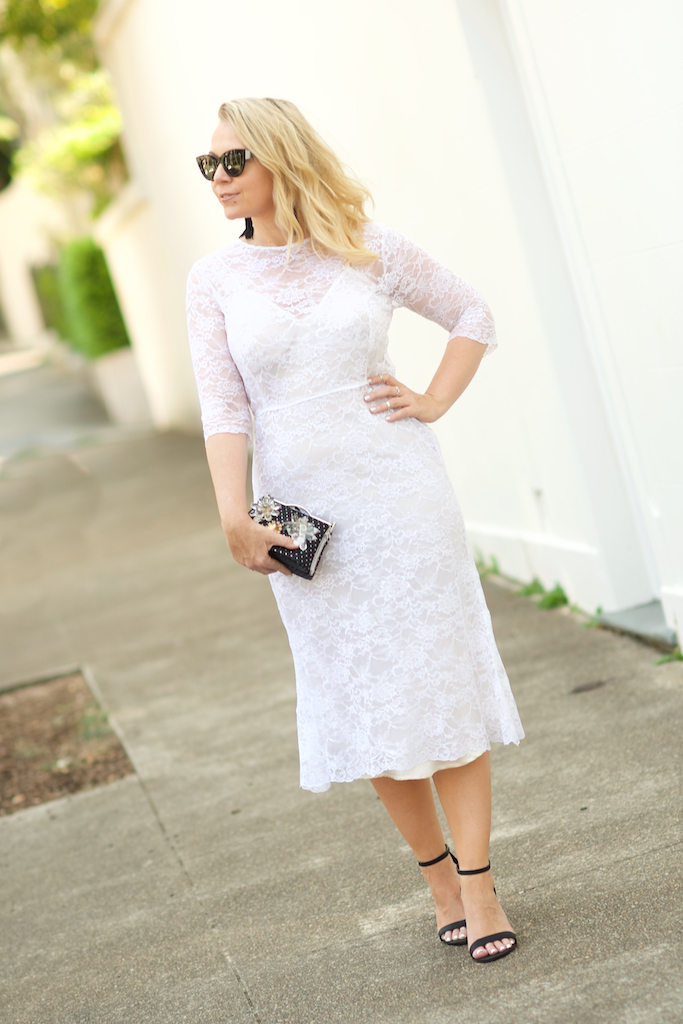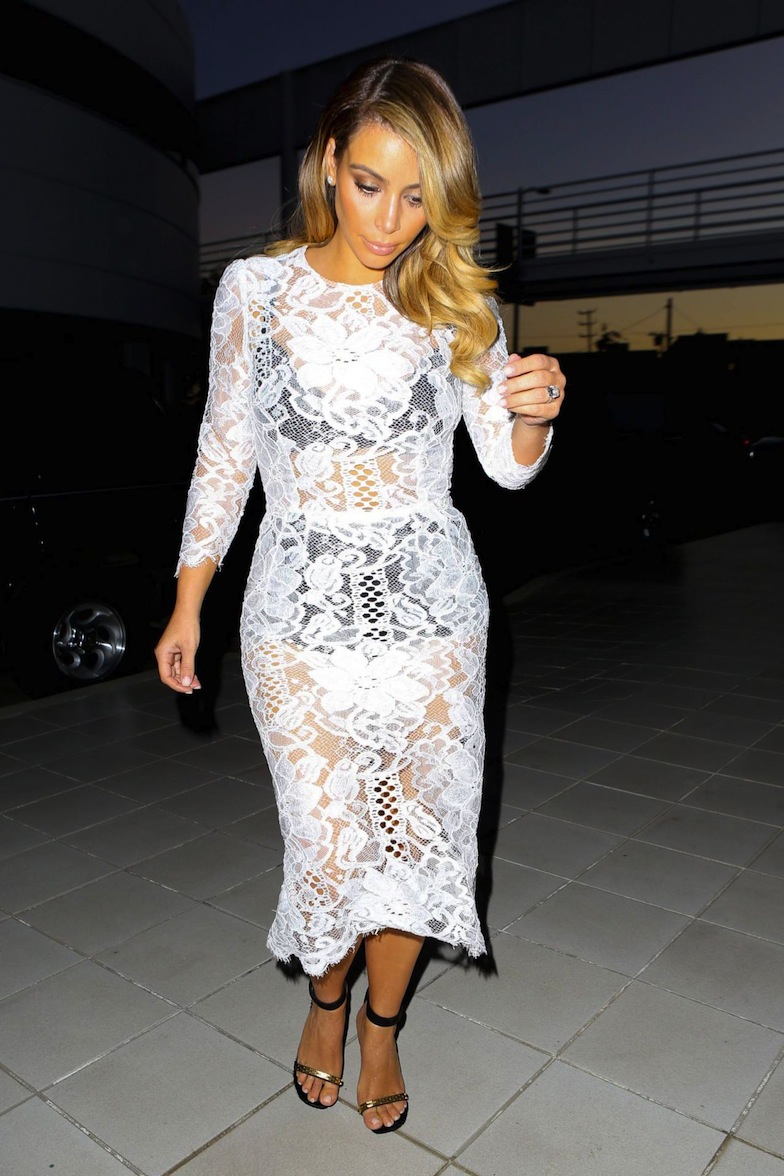 She's the light as a feather cousin to the iconic dark lady of fashion, but the little white dress is emerging from the shadows and certainly making a name for herself in the style stakes.
If you ask me I think she packs just as much punch.
A crisp clean take on a classic.
Instead of buying one from the high street I had my dressmaker create mine from a gorgeous style I saw on Kim K.
A good fit for my curves.
Although I must say I'm still working up to wearing the black lingerie underneath!
I think the secret with a LWD is to not go too tight, skim the body rather than strangle and I think a 3/4 length style is incredibly chic.
I have got just as much wear out of this white version as I have my LBD's.
I teamed her here with black accessories and a customised clutch I made using broken brooches and earrings.
It's a super chic look for the holidays but you know what she looks just as cute with white sneakers
What a gal!
Images by Bryan Marden