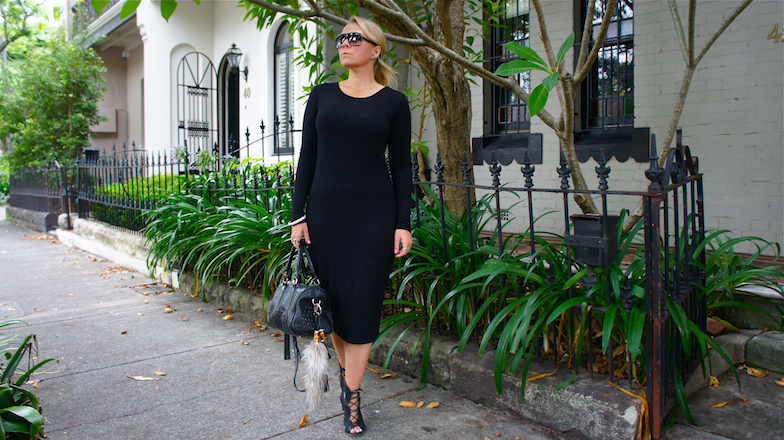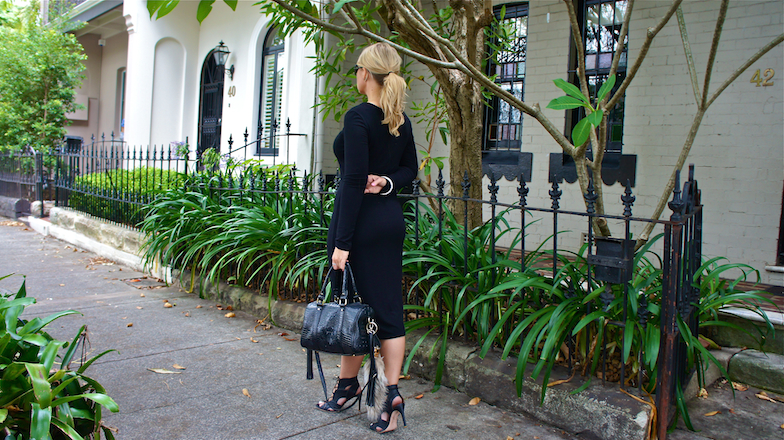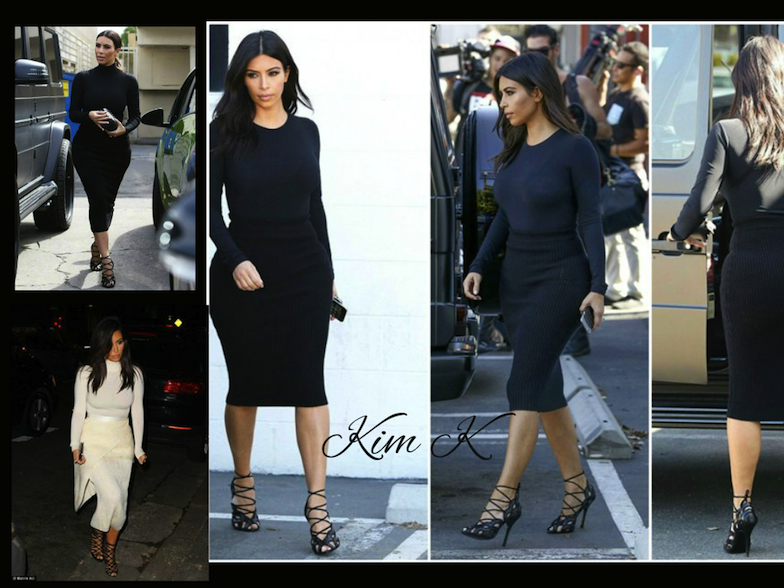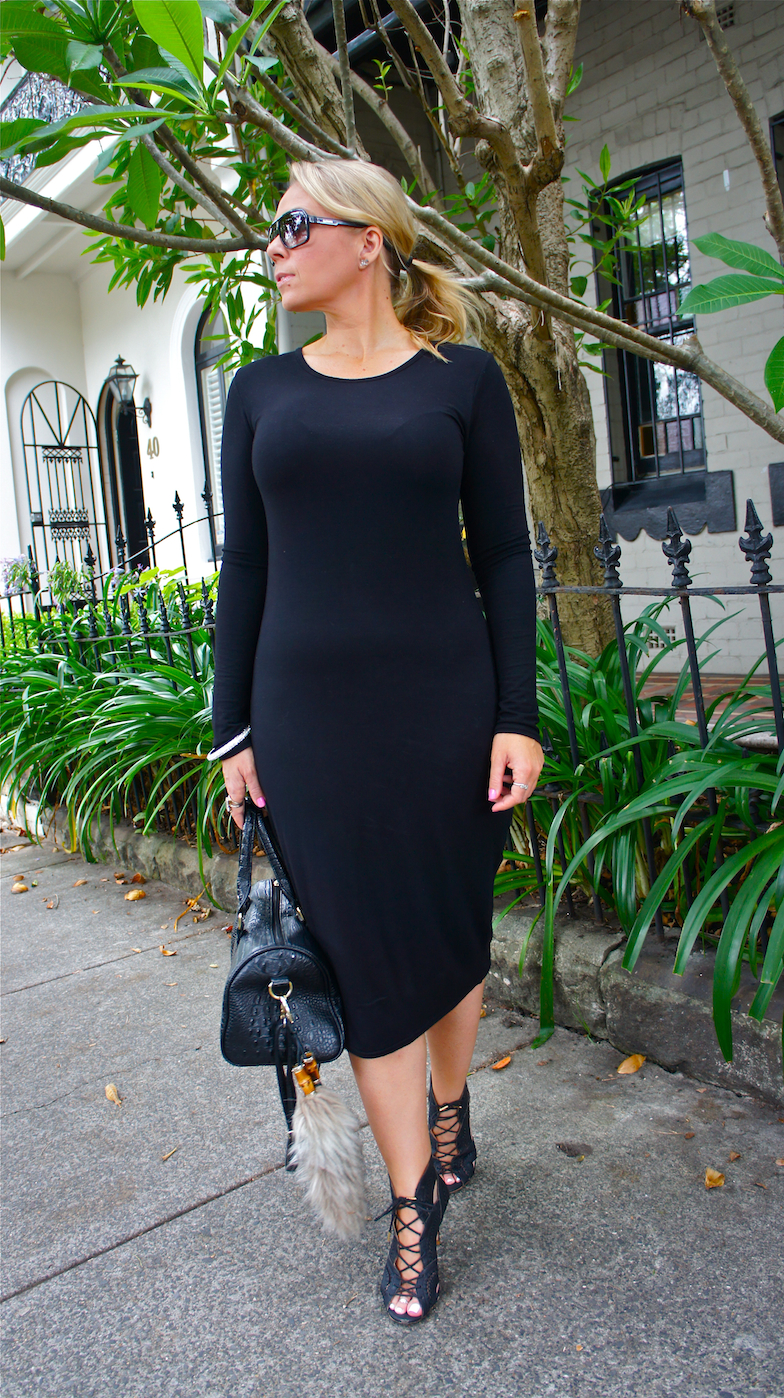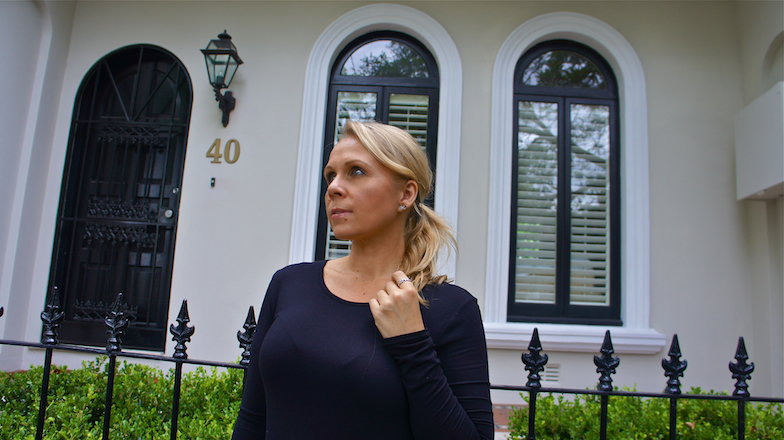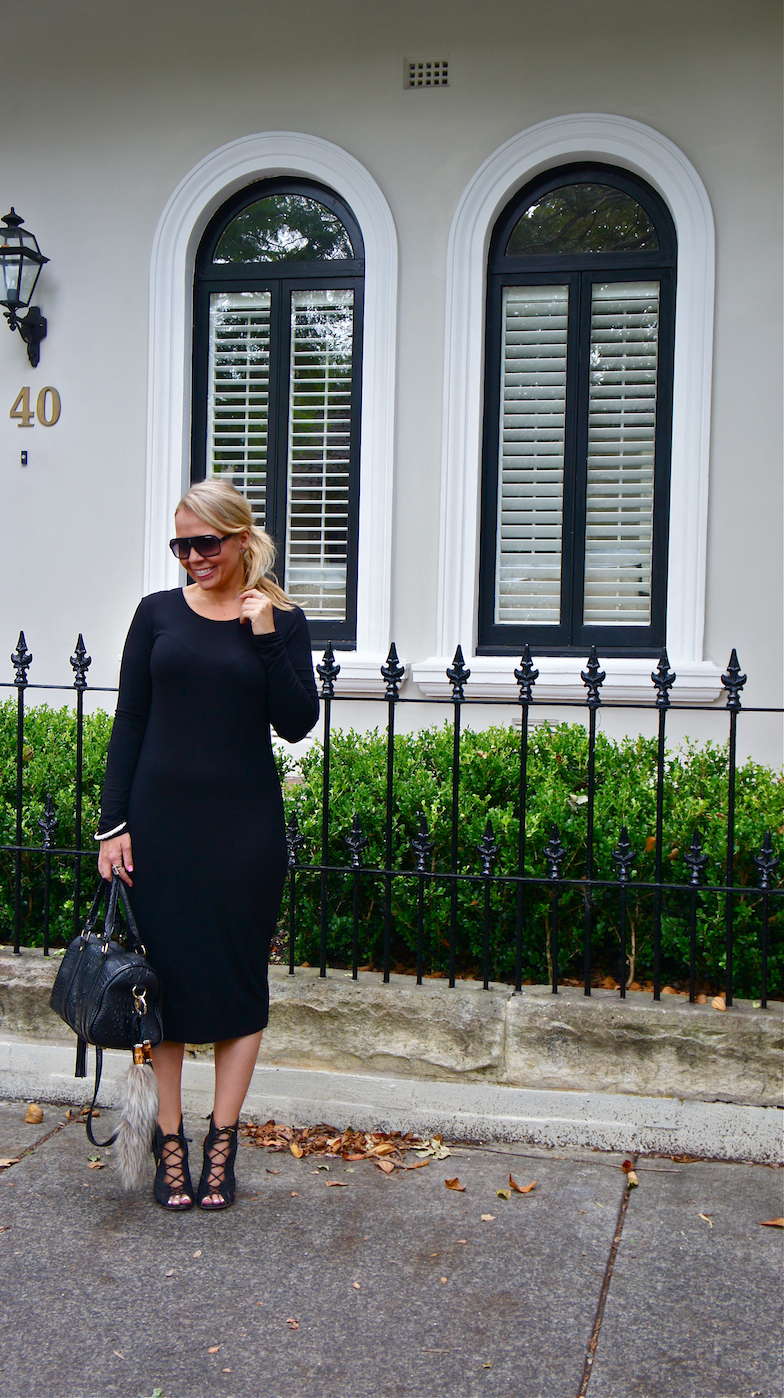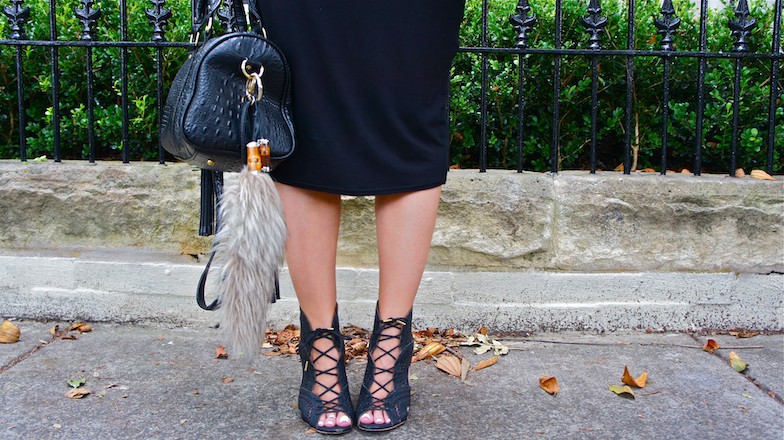 Love her or hate her, there's no denying that since the inception of Kanye, Kim K's style is K-razy good. Super slick, super classic, super chic. I'm normally such a distressed denim and rock tee kind of kid, but seeing her rock her curves in a skinny obsessed world so well has inspired me to think …why not me and why not now! So for that I really thank her. I got booty like her but not a Balmain budget just yet so I continuosly hound around for preloved pieces that fit the high end bill and look a million bucks, only they didn't cost anywhere near that.
If you look at a lot of her outfits, the are very classic, simplistic items that are really easy to replicate. I found this timeless and might I add very comfortable jersey body con black dress for $20 at The Salvation Army. The bag was $10 and I completed it with a faux fur lagerfeld inspired bag charm [found at NYC Salvation Army for $1!]. The vintage shades I stole from my man and the shoes…let's talk about the shoes…like lingerie for my feet am I right? Century 21 NYC.. were originally $500 – I got them for $100. Just Saying.
Slick your locks back and you're good to go girl
Easy style, easy on the purse strings but hard out in the glamor stakes.
#FashionHound