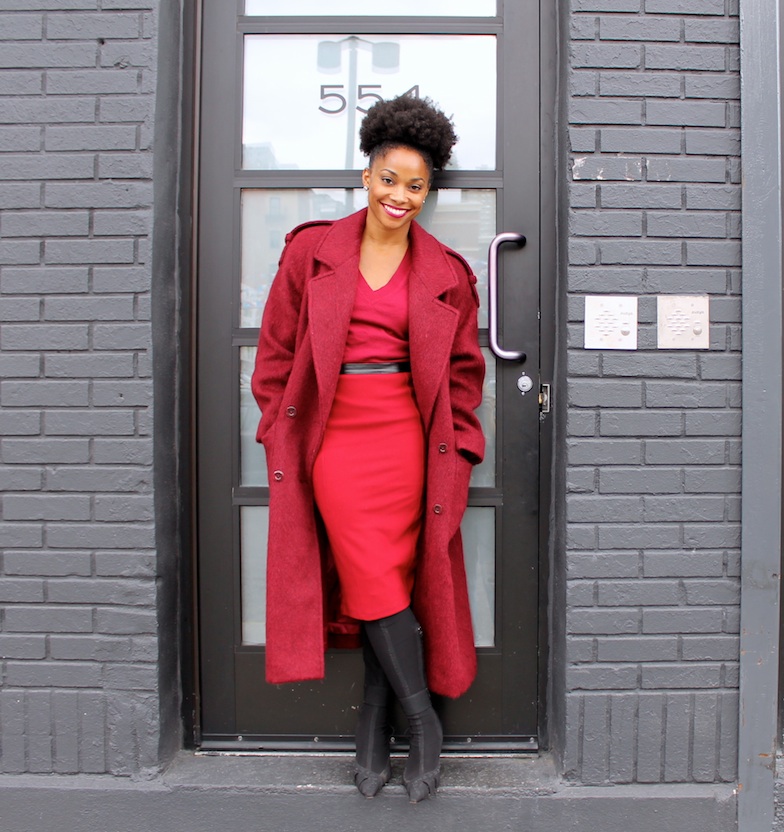 It never hurts a girl to look more expensive than she actually is! So the savvy in me teamed up with gorgeous New York stylist behind Closet Style Life for tips. Angela is a pro at creating luscious new looks with the clothes already in your closet. A current member of her wardrobe, she wanted to revamp this killer oversized thrifted coat by doing a tone on tone look – one of her go to's for looking like a million bucks on a budget. It's fantastic for elongating the physique too. I invited Angela to come shopping with me at the Salvation Army on 46th St to source the rest of this delicious burgandy hue. Together we found a slick pencil skirt complete with leathertte waistband and a classic V-neck in the same color palatte. We even found those super sexy stocking boots. Lady looks like a fine wine and for under $50! This is such an easy one for you to recreate. Scroll through for more style tips from my new eco styling buddy and don't even get me started on that hair!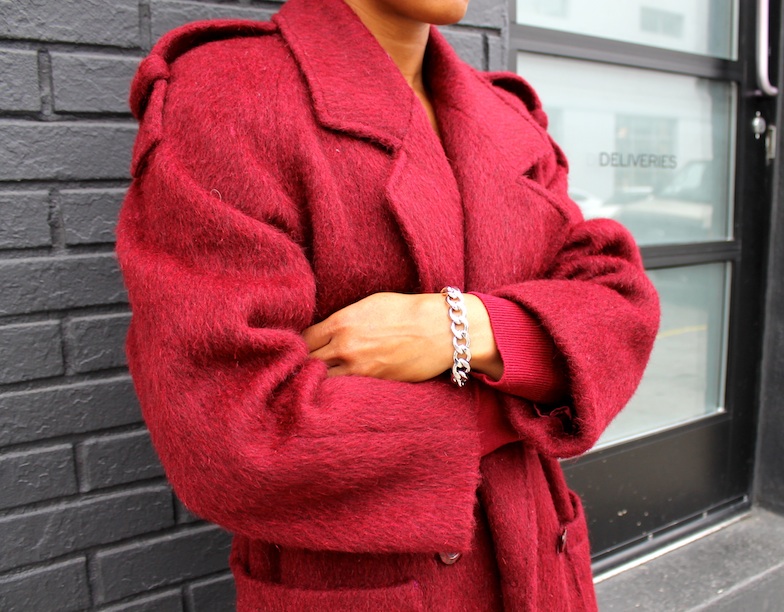 'Over sized coats are a big trend this season. It's all about the details, cut and hardware. Less is more when wearing a heavy coat. Keep the details + cut strong yet minimal. If the hardware is cheap looking, switch out for higher quality buttons.  Instant style upgrade'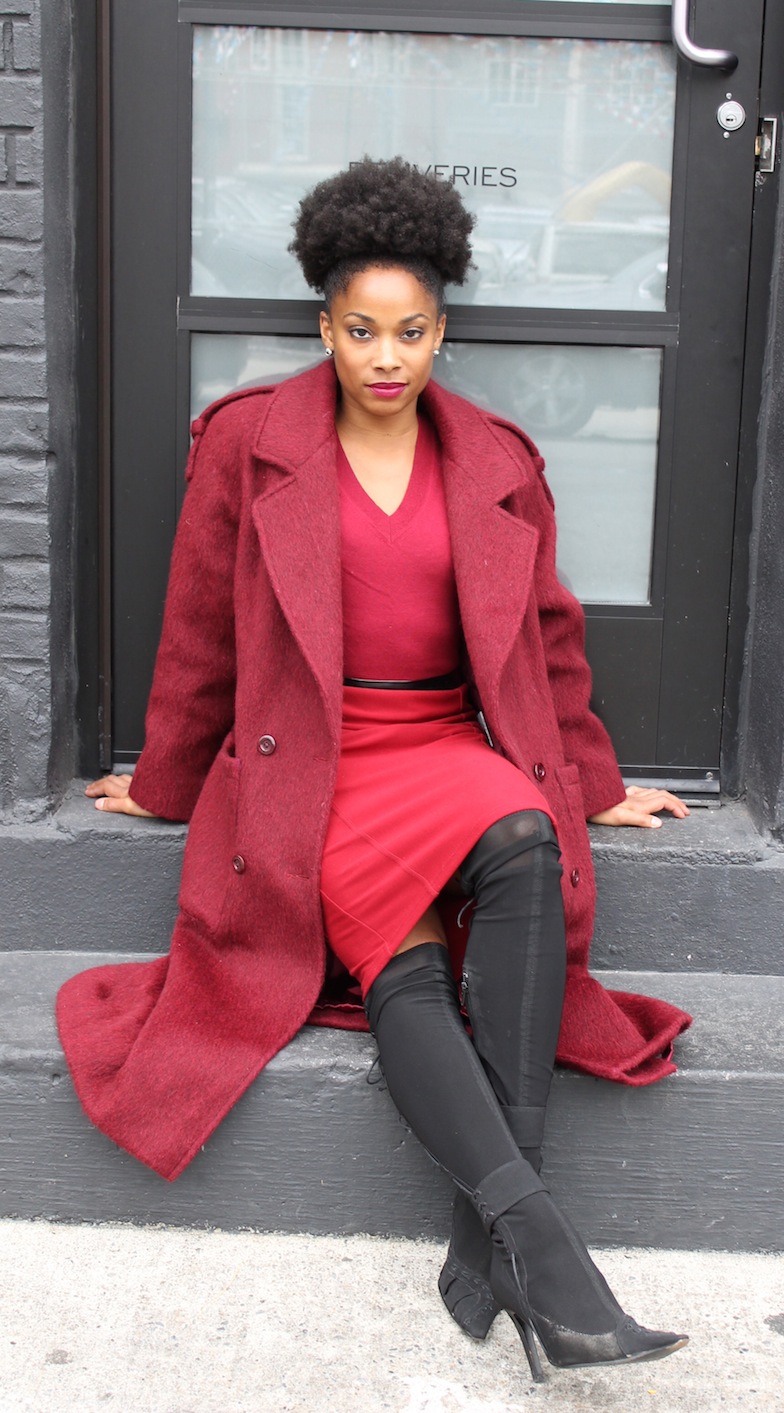 Angela's Top 3 thrift Shopping Tips
1. If it catches your eye grab it- we all have a unique innate style of our own. If you see something you like pull it and then edit it later.  You will figure out if you really want it or not.
2. Separate matching Sets-
Faye can attest to this
– just because it comes in a set, it doesn't mean you HAVE to wear it that way. Split up pieces to play with the clothes in your closet.
3. Shop Generally: Go in without an agenda. I find the best pieces when I'm not looking for anything in particular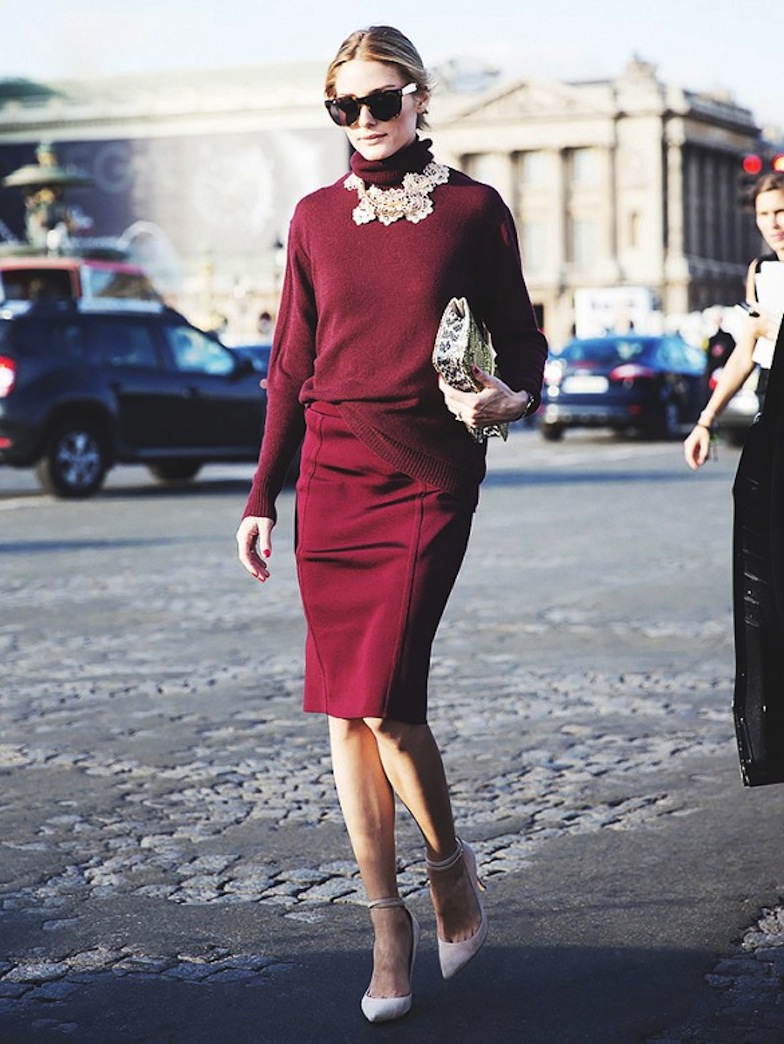 'My style icons are Olivia Palermo – she mixes outfits like a champ. Carrie Bradshaw – she had so much fun with her outfits in SATC. I also love Solange Knowles – she takes so many sartorial chances that others don't'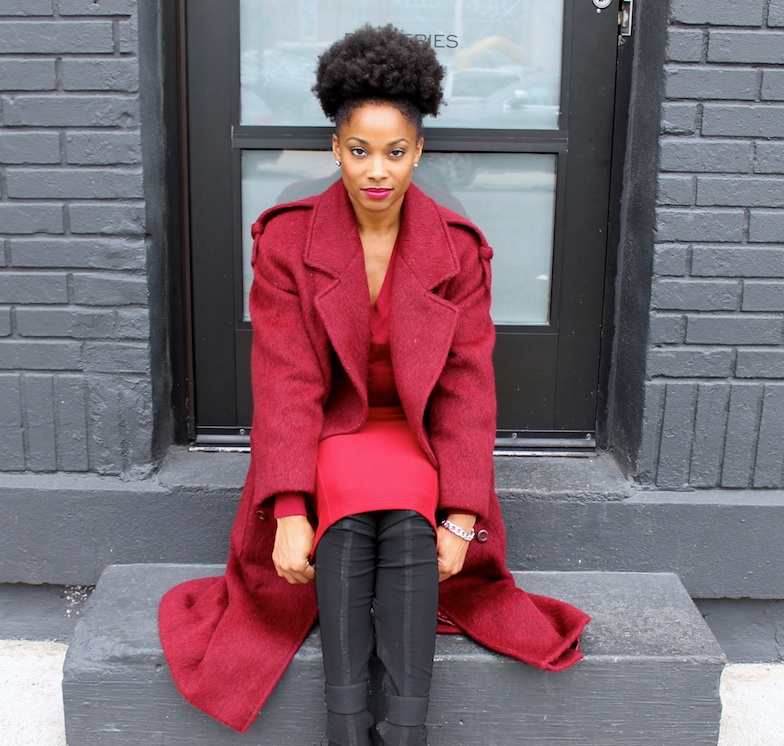 'I love seeing others wearing clothing the way THEY want to., not just cookie cutter magazine looks. It's refreshing to see people express themselves through their clothing.  That's why I like to focus on creating new outfits out of your own closet. Your style is in there!!! It is usually hiding in the clothes that don't resonate with who you really are'
3 things a woman needs in her closet and can easily find in a thrift store?
1. Blazer
2. Wide Leg Pant
3. Unique blouses
Click
here
for more on Style Closet Life.
Pics by yours truly