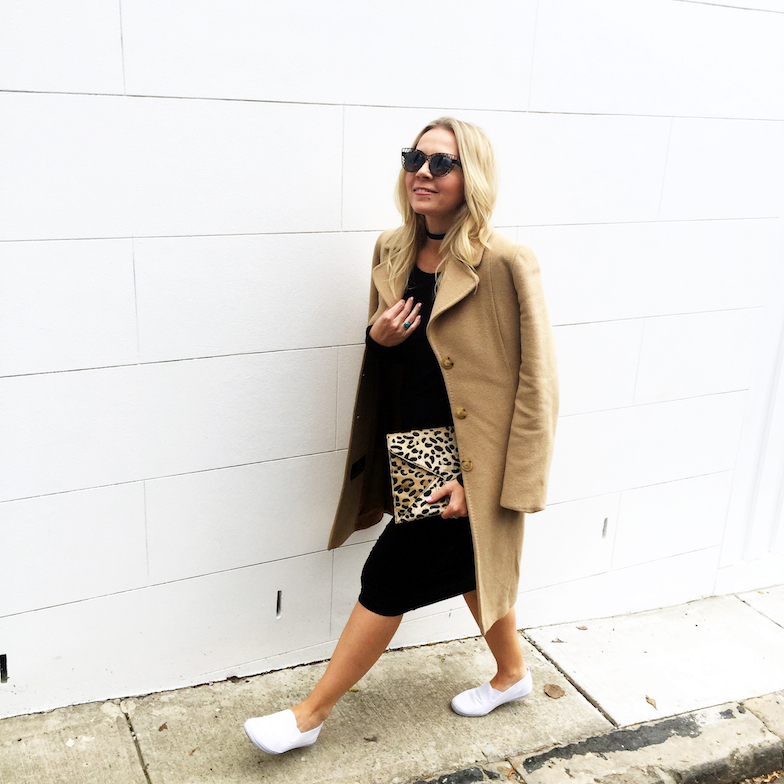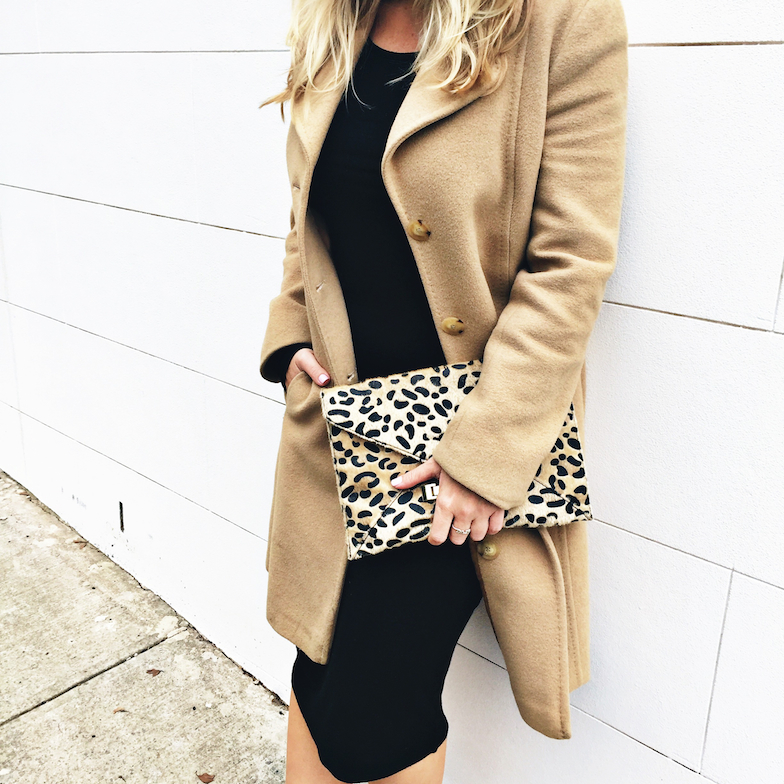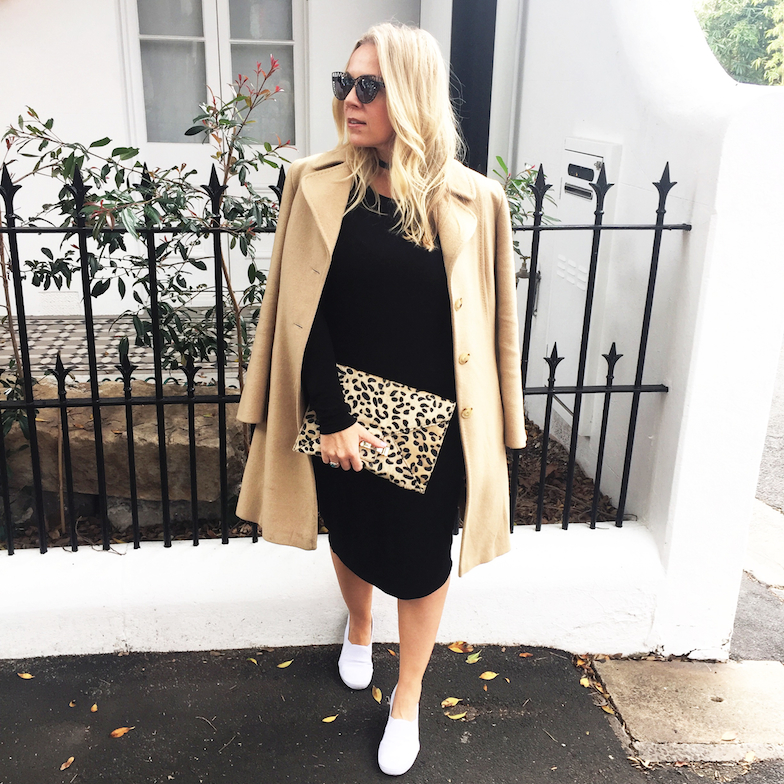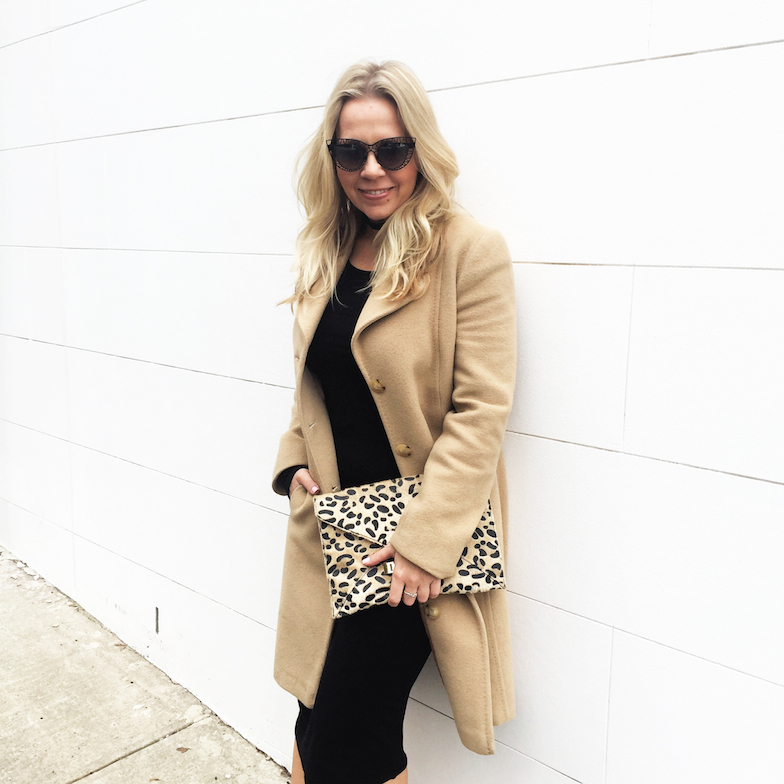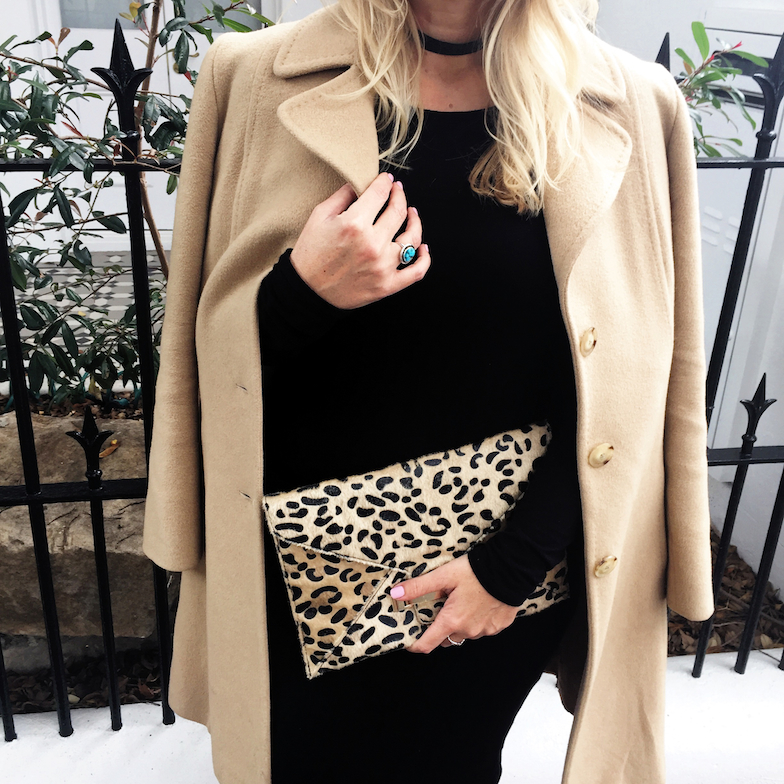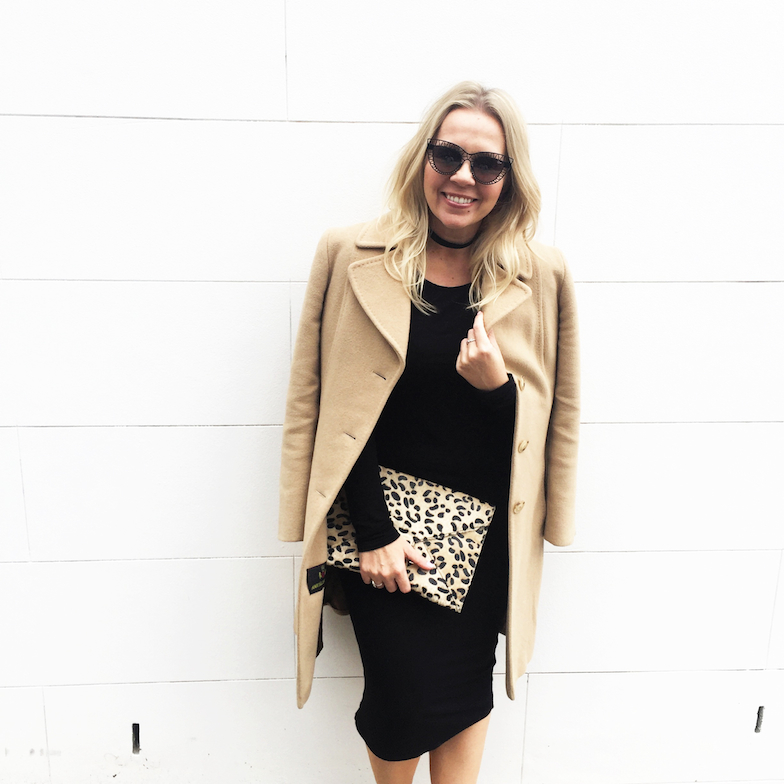 Green is the new black and being conscious is ethi-cool. Salvos Stores even got a mention in Australian Vogue this month, now that's very cool.
It's no secret that second hand chic is on the rise but a lot of people still use words like retro and vintage when they talk about thrift shopping. What I love proving time and time again is that these stores are absolutely full to the brim with beautiful modern pieces just like you would see in the blogosphere and beyond.
Treat thrifting like a normal shopping experience, wide birth the costume vibes and only have eyes for good quality, classic pieces that will stand the test of time.
I shopped my own wardrobe again this past weekend and came up with some gorgeous outfits, this one is a particular fave and it's 100% thrifted from Salvation Army stores in Sydney and NYC.
Here's a breakdown of the items and why they are such wonderful clothes to have and the best bit, you don't need to spend all your pay to get them.
LBD – stretchy, comfy yet sexy I have worn this 3/4 length piece so much and it cost $10. In fact it's so versatile I'll show you some other ways to style it soon here on the blog.
CAMEL – A camel coat is a true classic and a wonderful staple to have in your closet. I thrifted this beautiful camel hair one in NYC at the Salvation Army Coat Sale for $20
CLASSIC ACCESSORIES – Black is the new black! A pair of statement sunglasses in a classic hue will take you to super eco chic in an instant. I love these cats eyes shades, they make you stylish without even having to try. They cost me $10 and still had the tags on. Black chokers are a huge trend but honestly a nice piece of ribbon will do the trick, that's what I use. I found this cutting in the haberdashery section of Salvos Stores for 50c or you could go to a good craft store.
LEOPARD – Another luscious trend for 2016 but really was it ever not in fashion? To avoid looking like you are going on safari I love it as a little pop, be it in a shoe, clutch or scarf.
SNEAKER – This casual kid is so having a moment right now and I love teaming it with a dressier look like I have here. These white slides still had the tags on them and there was a whole box of them for $1 each, seriously!
#EcoChic