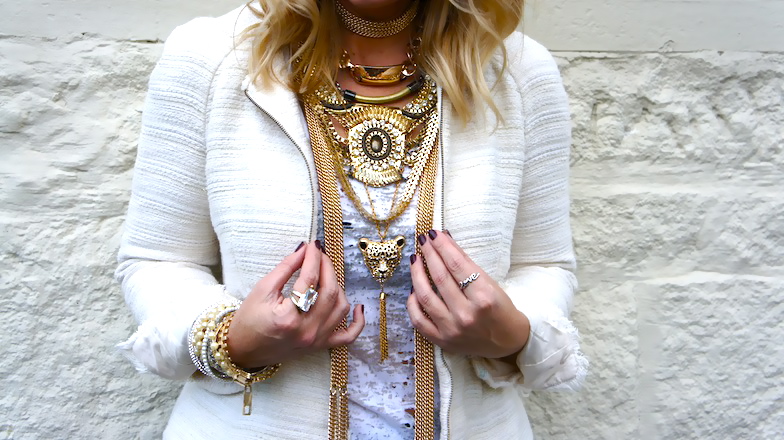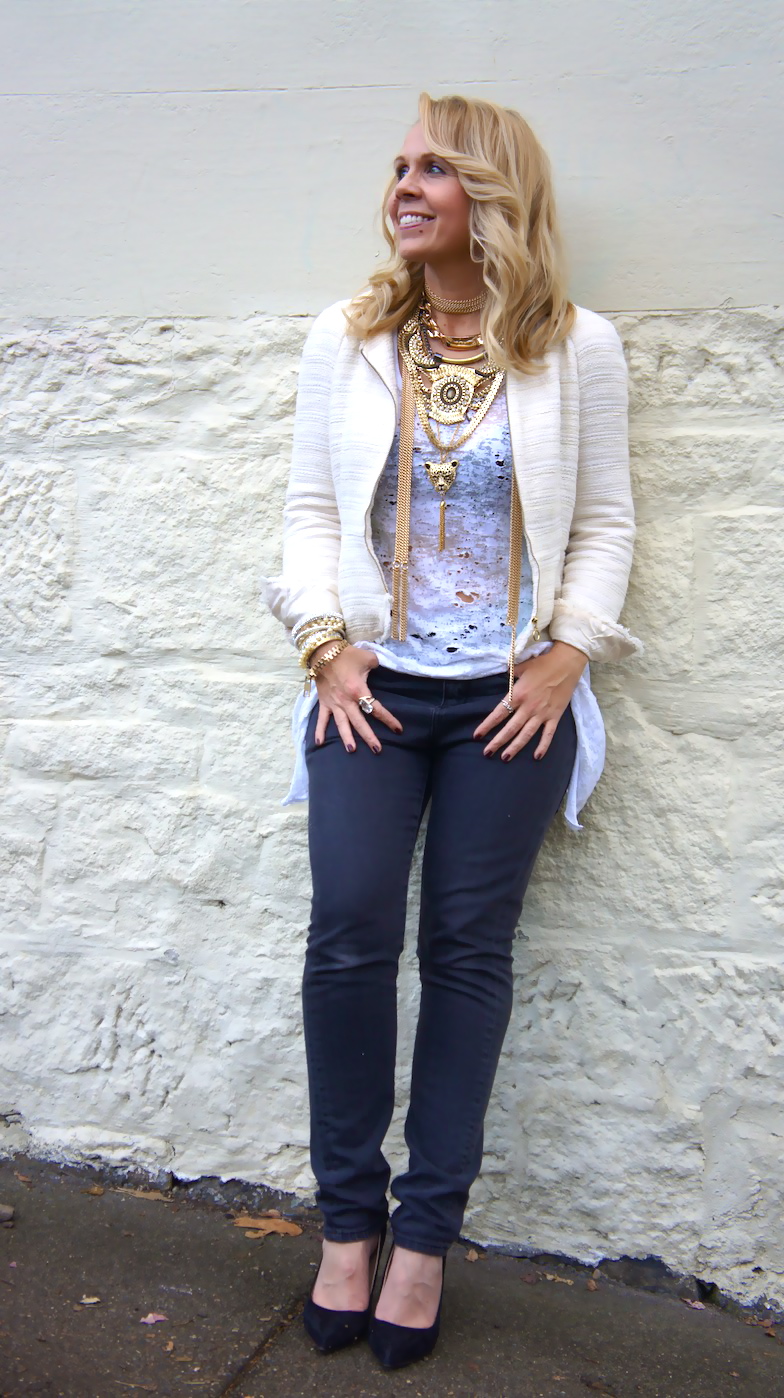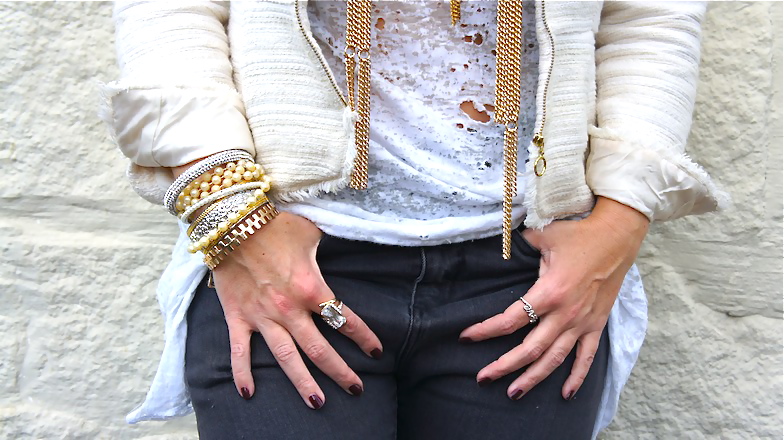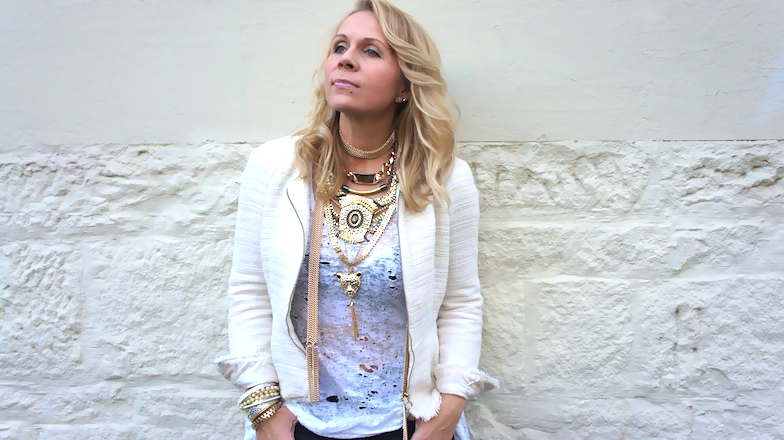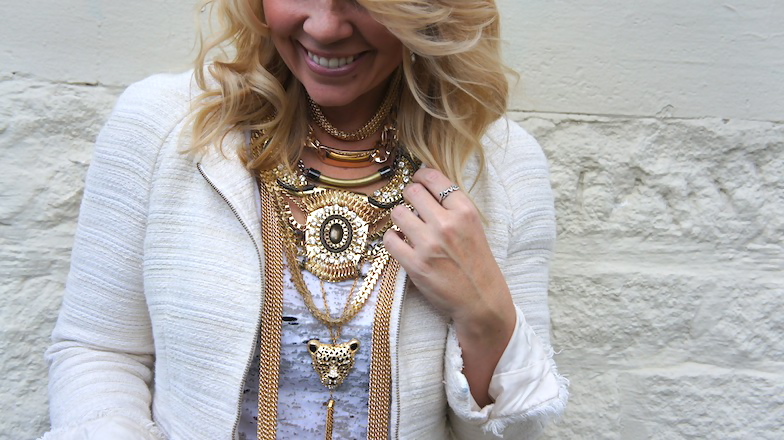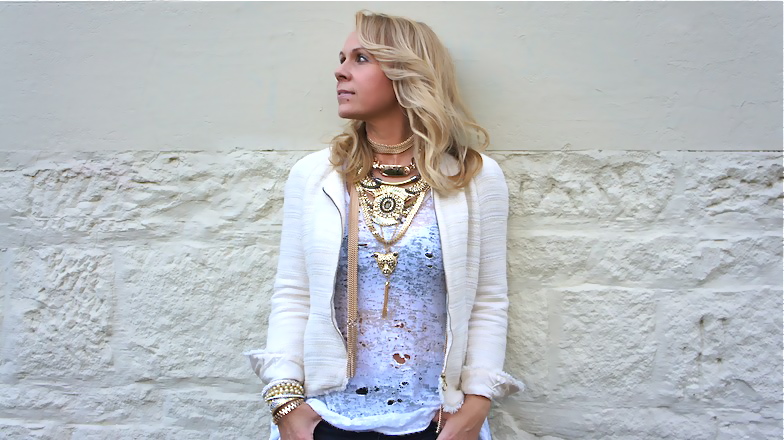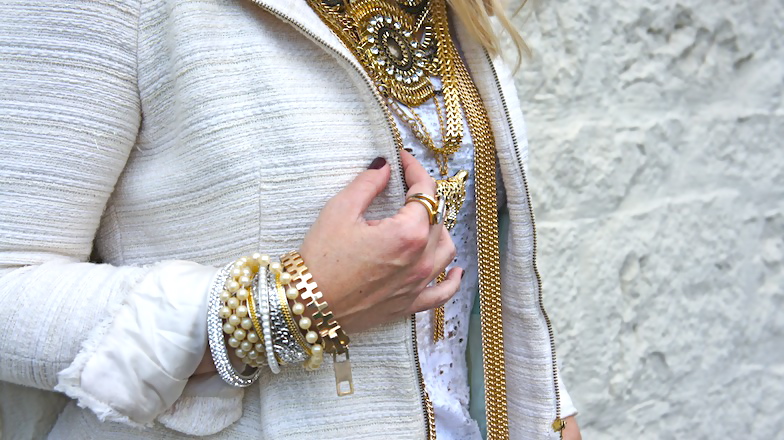 'Less is more…But more is never enough'.
Wise words I once heard uttered by Dan and Dean Caten from Dsquared2 – a duo never afraid of spreading it on as you would peanut butter on hot toast – thick!
As I have grown my style has certainly had a reinvention – I gravitate much more towards the classics but what continues to make me deliriously happy is a generous bounty of bling.
Tone on tone also totally does it for me and when you marry the two…well, it's time to call a #Glambulance.
Absolutely everything I have on in these pics bar my 'Love' ring and black stillettos is thrifted from My Salvos Stores
Digging it? Well here's my tips on how to get the look.
1. Bling like this is in abundance in thrift stores, so have a sniff around. Look for pieces in varying lengths that you can layer to get the draping effect I have created – start with a choker piece and work your way down. I am normally such a silver girl but this gold story is totally giving it a Chanel early 90's moment which I think is really lux. Try different jewels like pearls, diamantees and chain all mixed in together. *Also look on the belt rack – the one rapped around my neck and hanging down the longest is exactly that.
2. Speaking of Chanel, I love the tweed tux/blazer I found – it definitely has the feel of this iconic design house and in my experience I have seen a lot of these in Op Shops – particularly Zara and H&M.
3. To add a rough edge to the pretty, distress and rip a t-shirt for a more punk/street aesthetic. A black bra adds another nod. It's a great dichotomy
4. Try different textures like I have – denim, tweed and sheer ripped cotton in a similar color palette. This is a beautiful blank canvas for the Liberace like bling.
5. Contrast it with a dark or feature nail that really pops
#FashionHound
Thanks to the one and only Freddy Choo for the pics