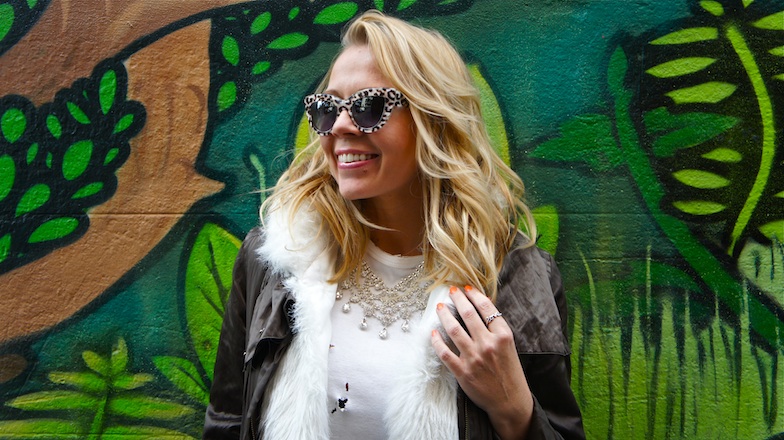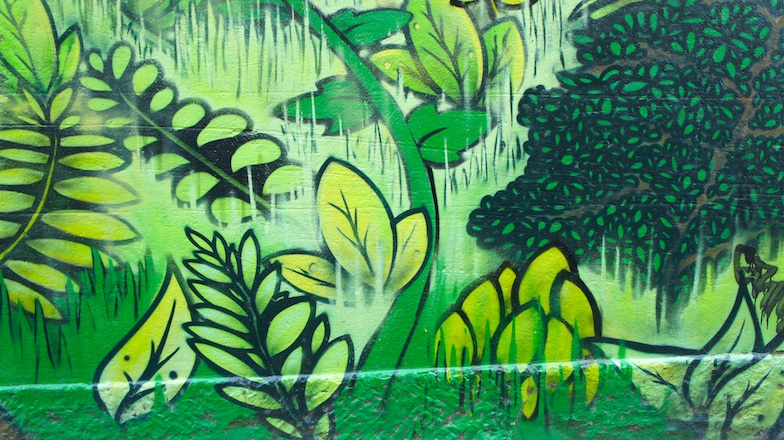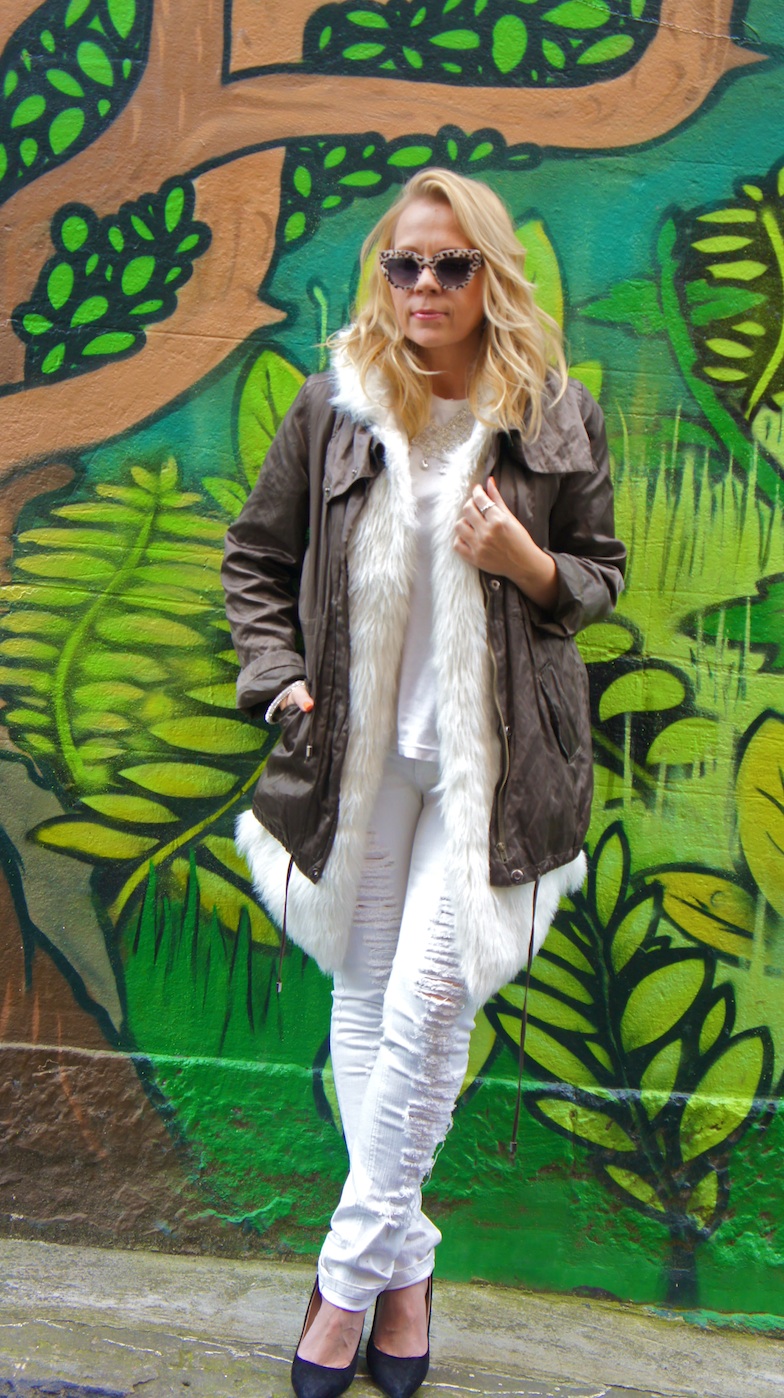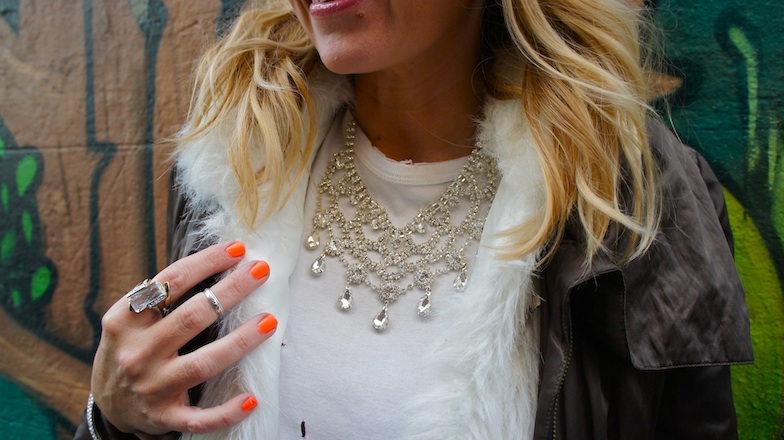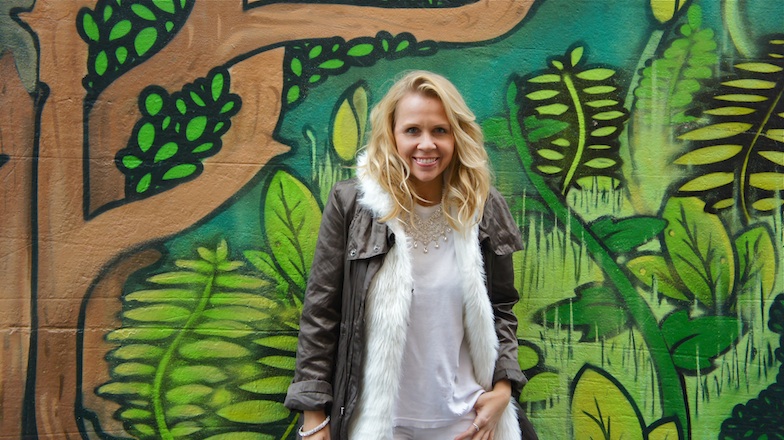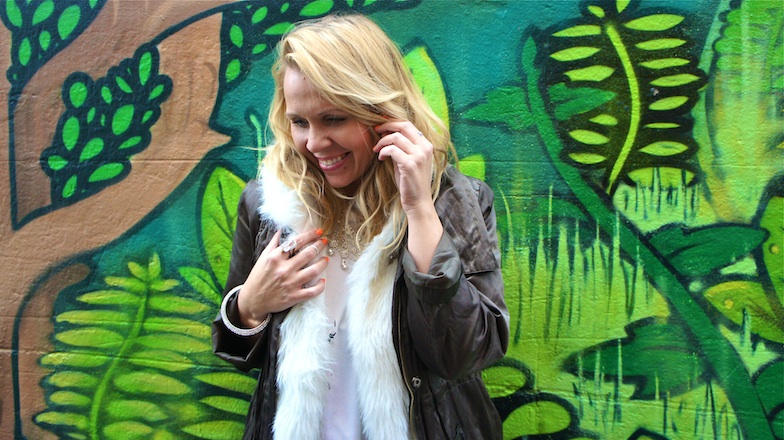 Green is so my thing…in mindset, mega graffiti walls and military inspired fashion. Only in my perfect fashion jungle there is faux fur and thrift shop bling to boot.
Let's talk about how wonderful white looks against this hue, because well in my humble opinion it really does and I love the idea of making a masculine piece pretty with heels and high shine accessories.
Just like the timeless trench, an army or cargo jacket is a great go to. There are an abundance of these in thrift stores and I loved that this one sourced from My Salvos Stores for $15 had a slinky sheen to it.
The jeans I found already ripped for $10, faux fur vest for $6 and the $5 mens tank I customised to contrast it with the girly aspects of this ensemble. Try a bold nail for a pop of color – Scout Cosmetics eco friendly polishes are my absolute favorite. A super easy look to replicate and a fresh take on this style staple wouldn't you say. The most satisfying part besides the fact that this wall totally matched my outfit, is that the look cost under $50!
#Reuse #Reinvent #Reduce your #FashionFootprint
#FashionHound
Shoes and shades Tony Bianco 
Thanks to Freddy Choo for the pics x