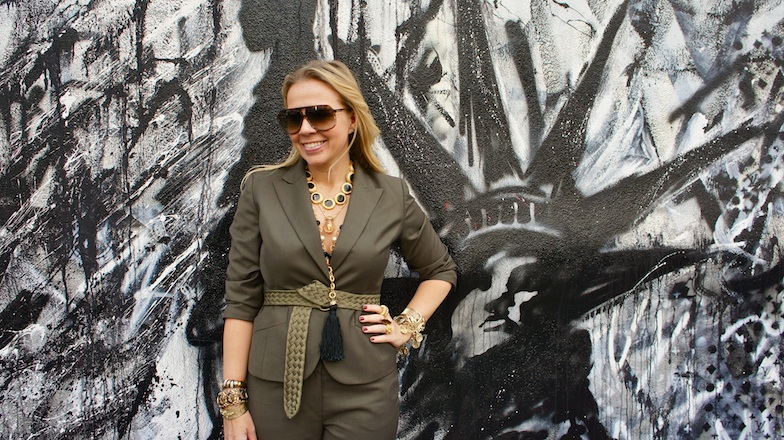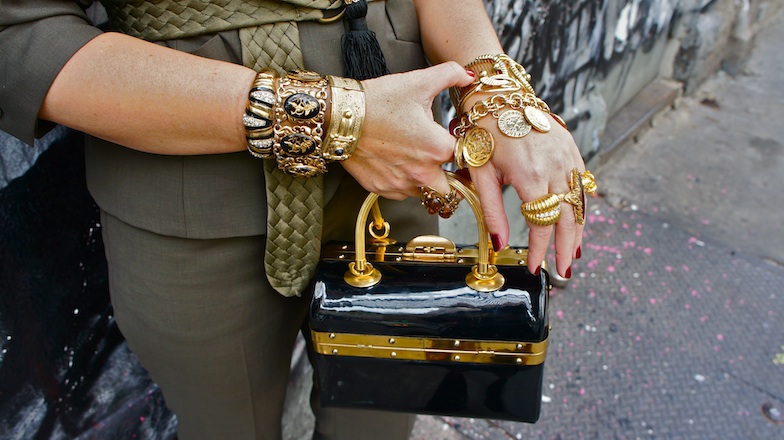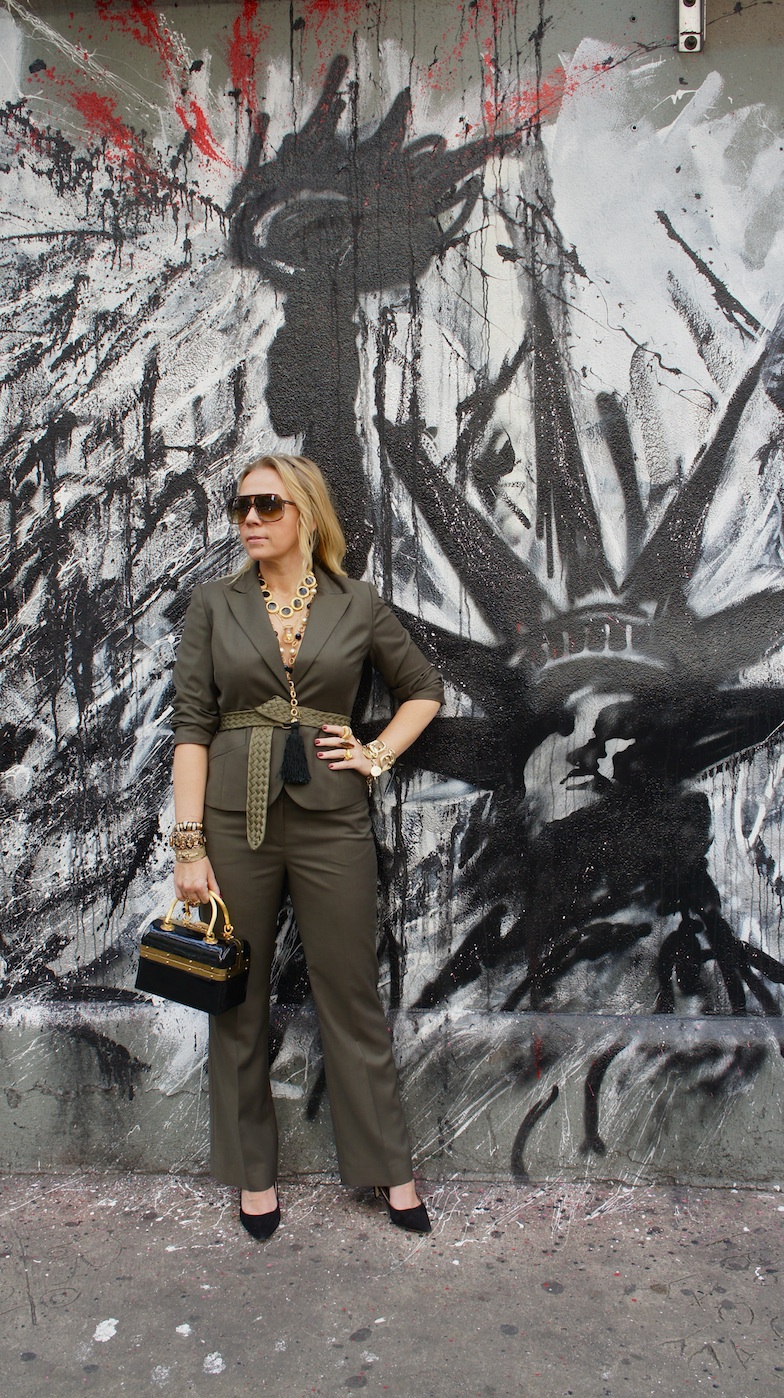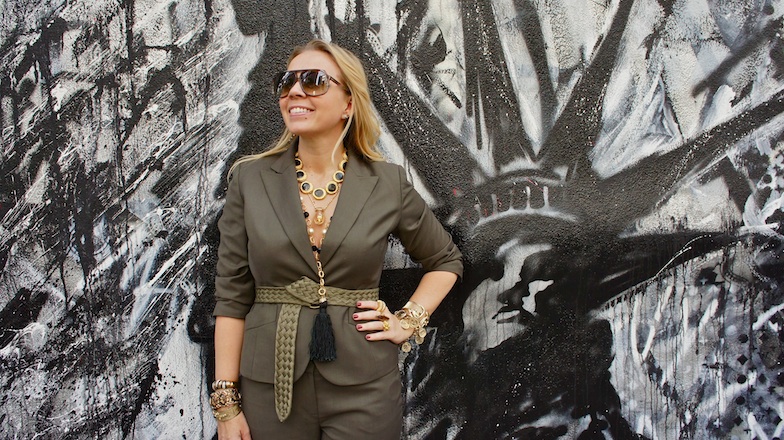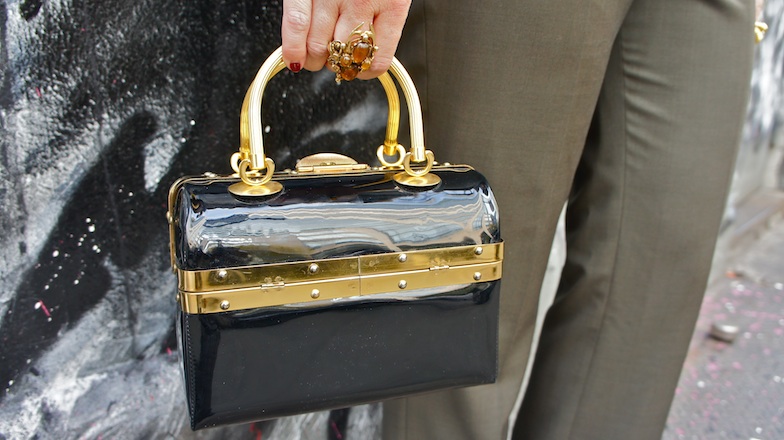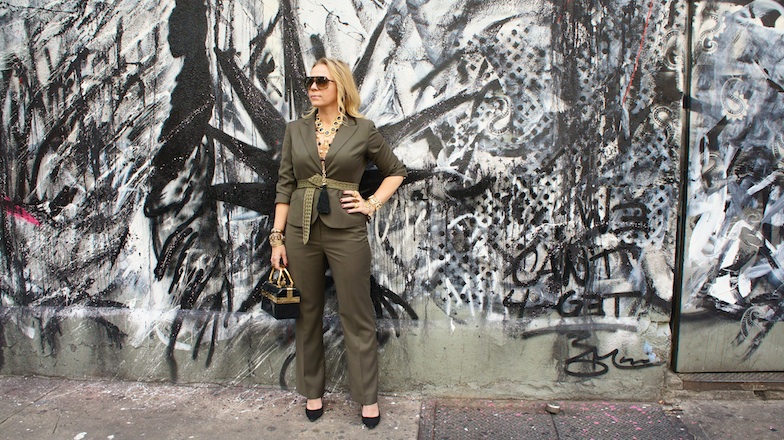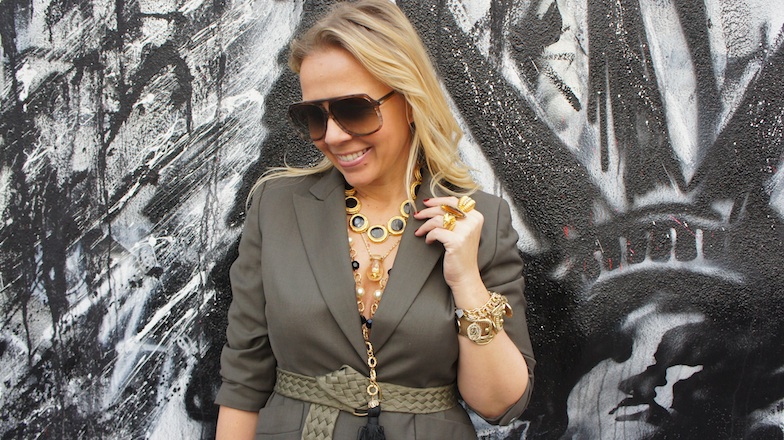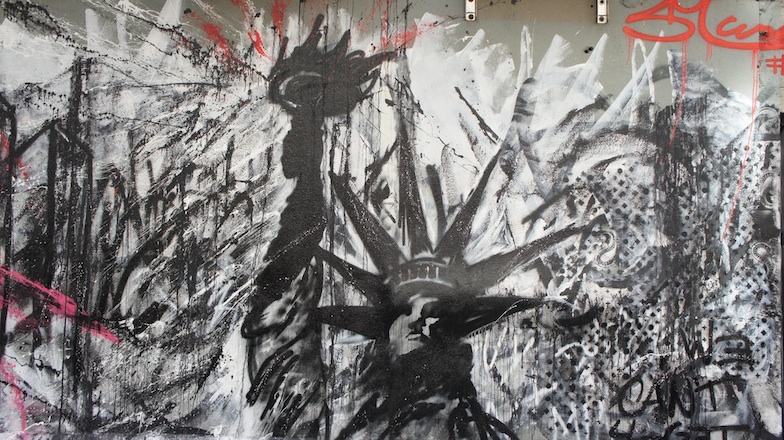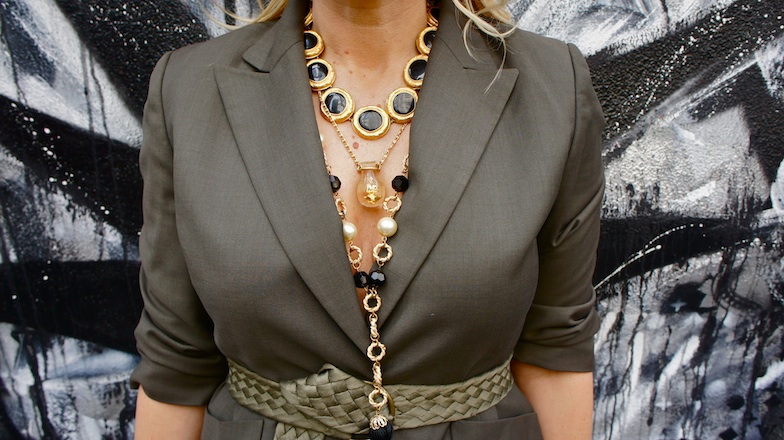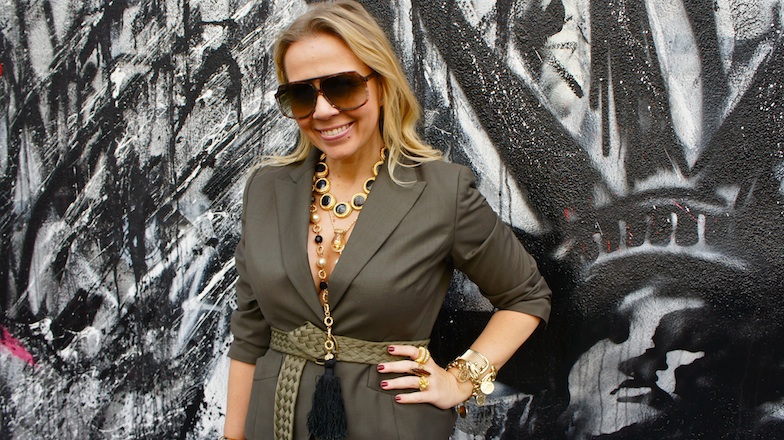 I pledge allegiance to the shiny bracelet, necklace and bag… for not many other fashion accessories [take it easy shoes I haven't forgotten you] can turn a girl into a show stopper no matter her shape, size or style budget.
Battling with self prescribed shiny disease my whole life, I have always been drawn to the bright lights of a blinged out moment and let's be honest what girl isn't it. Whether you're a bohemian feather and crystal babe, Miss park avenue pearls, ghetto goddess or diamonds are totes your BFF it's a fail safe remedy to shine and hey look at the facelift they give a $20 thrifted Salvation Army suit!
So what's a girl to do when she happens upon the most insane display of vintage costume jewellery at the Show Place Antique Centre in Chelsea New York? Well she spends an hour picking her jaw up off the floor, talking to the wonderful woman whom it belongs too and styling my stand outs into this Fashion Hound ensemble dedicated to the sublime story of vintage costume jewellery at its best.
Speaking of great stories, read on to get to know Ms Sheri Weiss and her stunning jewellery
How many pieces do you have in your collection? 
Too many to count!! Probably over 10,000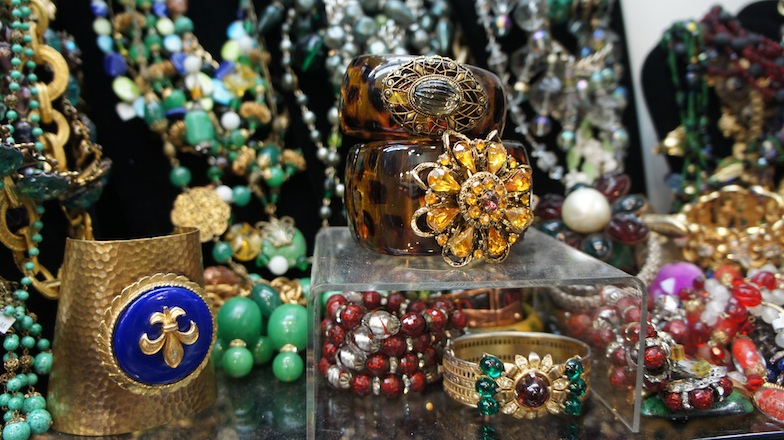 How long have you been collecting for? 
I have been collecting since I was a teenager and always wore my mother's wonderful pieces that she would mix and match with her real. As a little girl I would stand and watch her get ready to go, putting her outfits and jewelry together. She was a beautiful woman who was not afraid to flaunt it.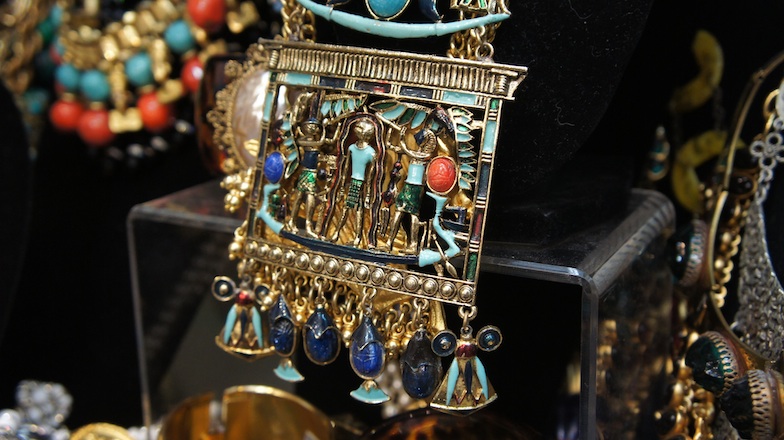 What drew you to this career?
I was a clothing designer most of my life until about 7 years ago when the company I worked for merged with a company that was known for laying off it's senior, highest paid executives. Which they did about a year after the merger. I freelanced for a lot of people, including them, as one of their largest accounts was not happy with the new product they were being offered.
I made a list of other things I might possibly want to do. This was on that list. I did have an opportunity to try out the business, which led me to taking a giant leap of faith and actually doing it.
It was tough in the beginning to go from collecting to parting with my years of accumulated treasures.
I have learned not to covet even the most beautiful of pieces, as this was now how I would support myself.
I was also lucky enough to team up with the most talented designer I know, Darren Manes, who takes used and vintage components and recycles them into the most magnificent pieces you can find.
The people I meet are always interesting and many have become good friends as well as customers.
I am always attracted to Art Deco and early 1930s-40s enamel figurals, bracelets and necklaces.
Maybe it is the glamour of that period, and the incredible workmanship that went into even the smallest of pieces.
But I fall in love with pieces from almost every era when I see something unusual.
I am a total jewelry junkie.
To get your paws on sherris pieces head to
Or if you are in NYC go say hi at the Antique 
Show Place
 just be prepared to possibly pass out!
#FashionHound