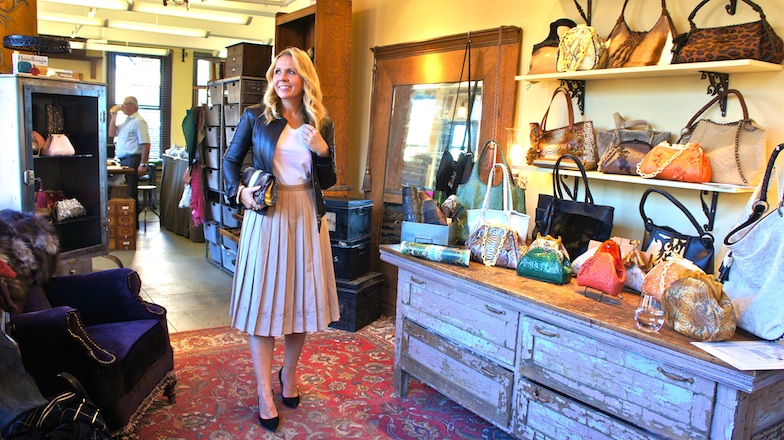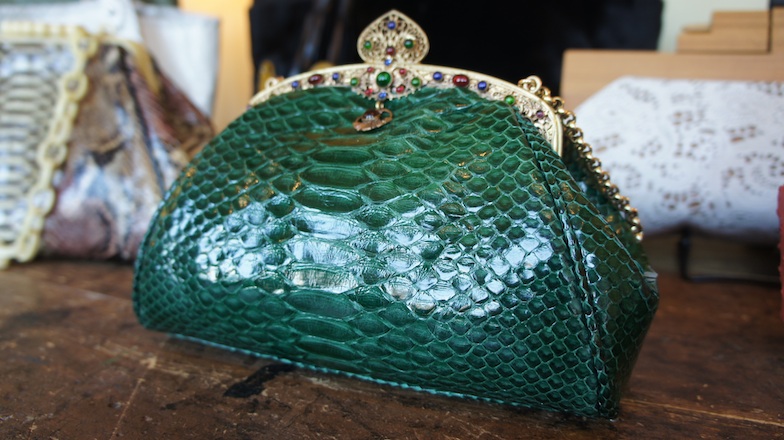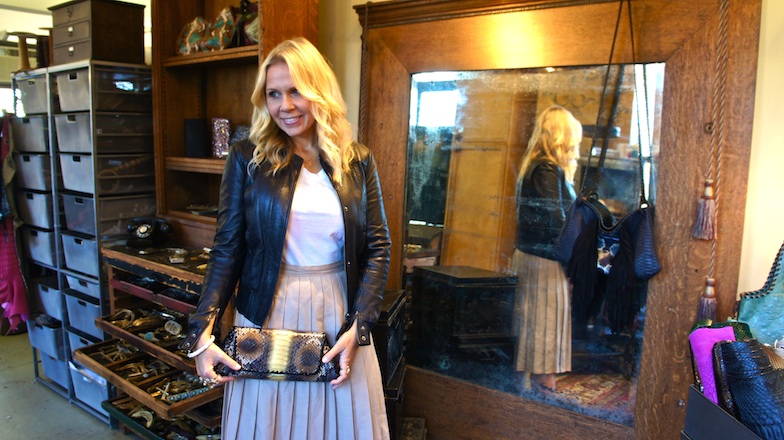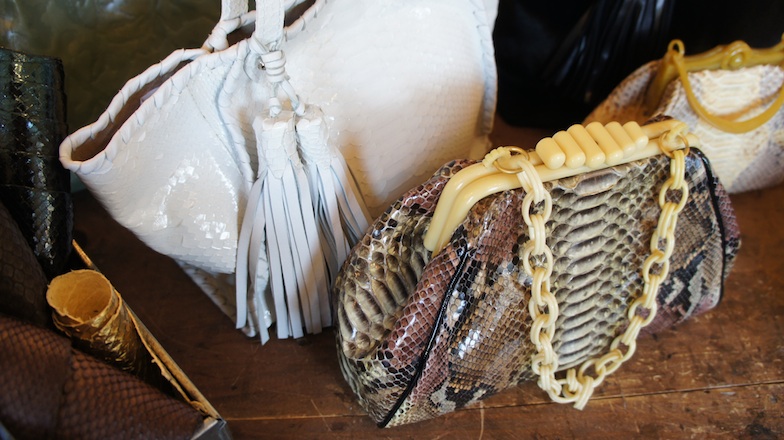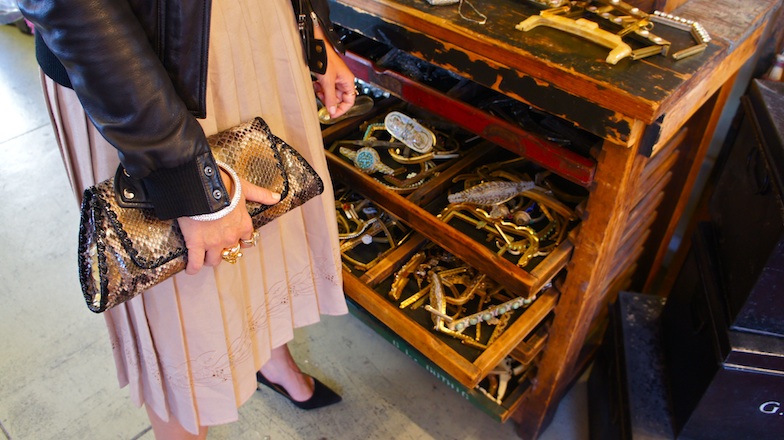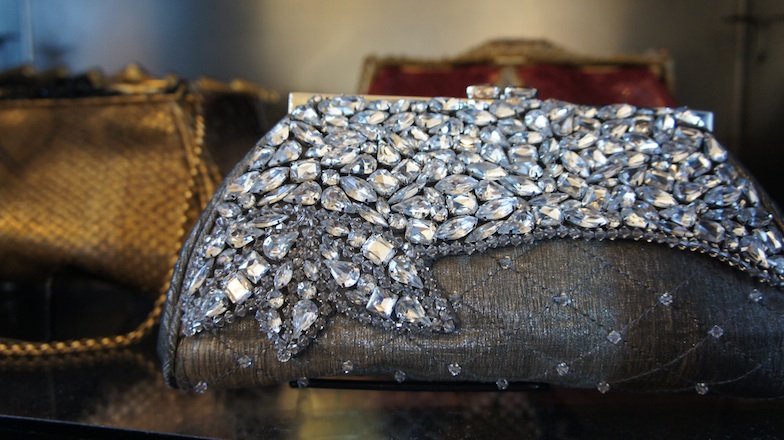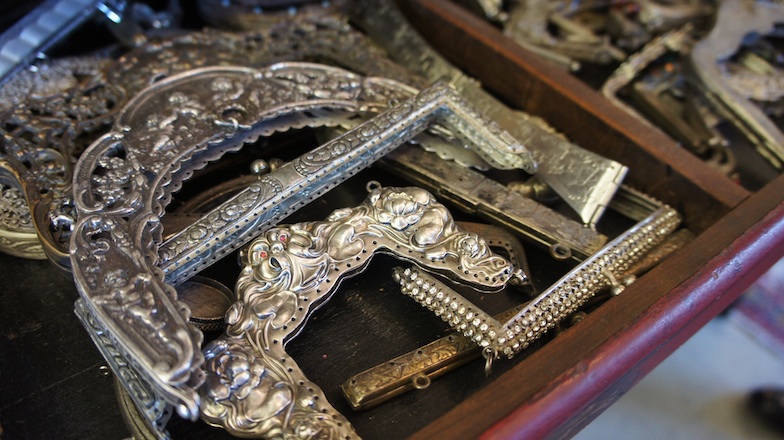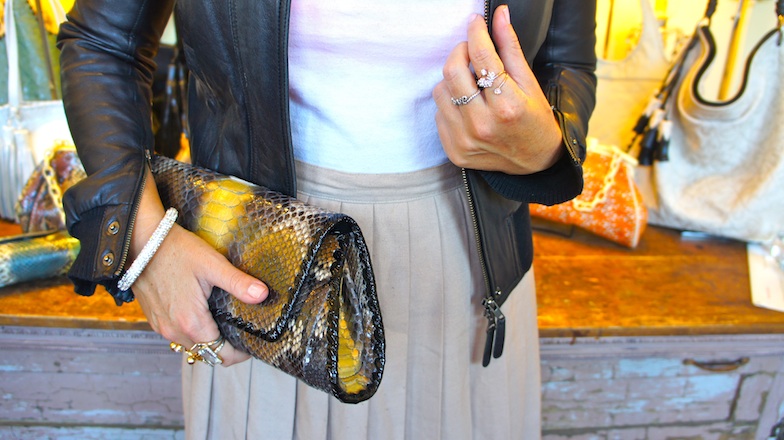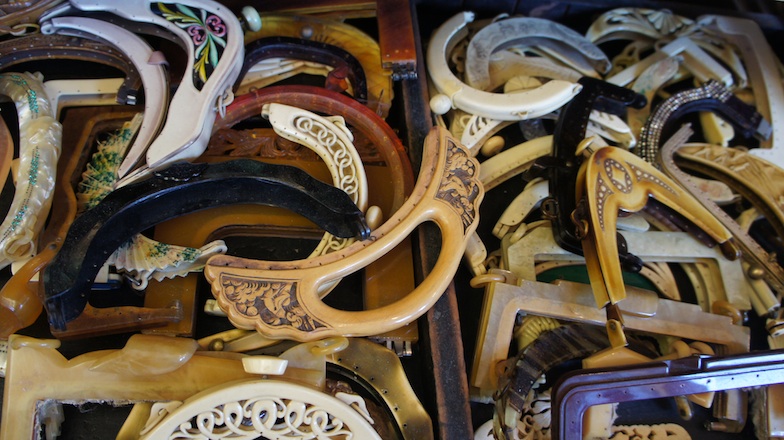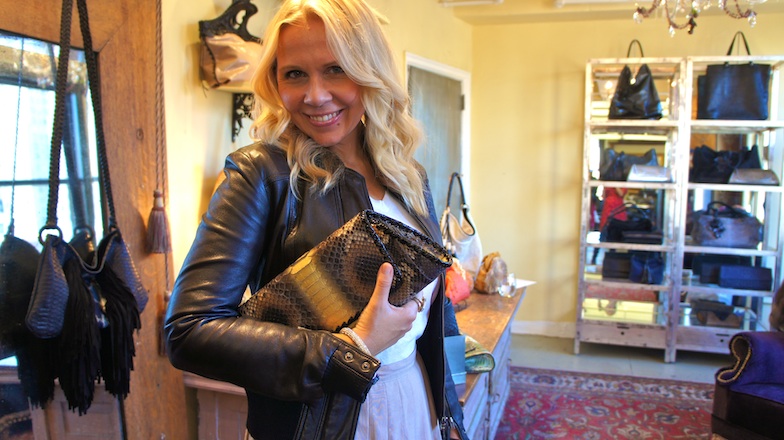 Set high amongst the hustle and bustle of the New York City streets exists a hand made sanctuary where sentiment reigns supreme. Anthony Luciano's studio is an accessories Aladdins Cave of stunning craftsmanship and never ending vintage nirvana.You can hear the tapping and tinkering of style in progress while timeless jazz keeps the beat. Beautiful bags beckon to you from every angle, whispering 'Take me home honey'. Cabinet draws are filled with hundreds of handbag handles and pre loved parts just waiting for their time to shine once more – their details and intricacies defy logic. Cameron Diaz and Meryl Streep couldn't agree more.
Anthony has spent his life collecting these delicate design stories which he works into the prettiest of new pieces. Each offering contains a single penny for luck and every bag he creates with his own two hands. Anthonys design den is a lovely reflection of the man himself – thoughtful, elegant and ineffably chic.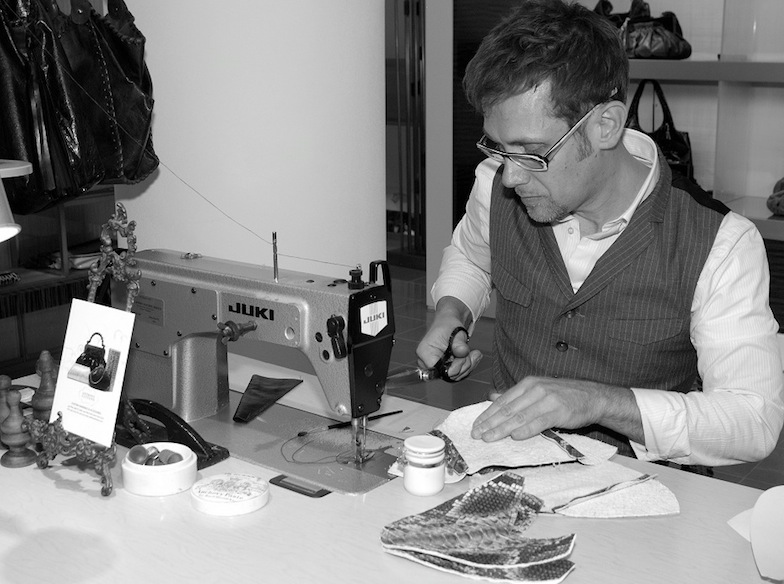 Thank you to Jenee Naquin for photographing me and to Anthony of course for inviting me to play.
My outfit sourced from The Salvation Army and Housing Works Buy The Bag
#FashionHound in #HandbagHeaven