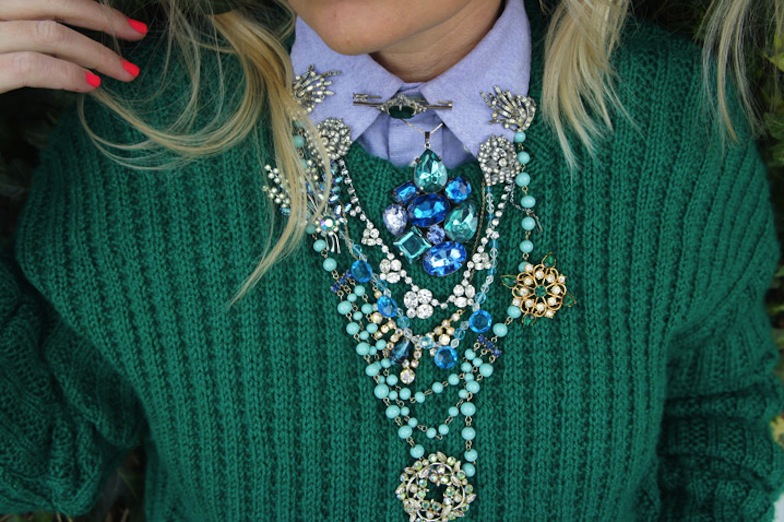 No doubt about it bling is big! From necks to ears and everywhere in between it's a super simple way to make a dazzling entrance no matter what your size…which is so cool right! Seen from Dsquared to De La Renta – jaw dropping jewels are draping the globe. On a serious note, I actually have shiny disease! Self prescribed,but in short… I am a sucker for anything sparkly. Perhaps the 5 year old wanna-be princess in me or my Mumma's influence for all things fabulous but either way I could wander around all day dreaming and dancing with diamantes.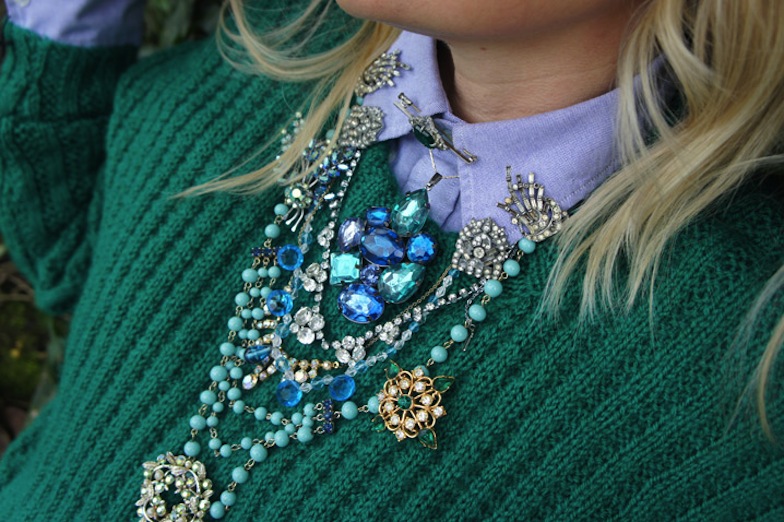 The fruit doesn't fall too far from the fashion tree because my beloved Aunty is the same – she's turned her obsession into a career as an antiques dealer.
So how could I not raid her cabinets and create something to indulge my disorder! I layered 8 million pieces (ok slight exaggeration) over one another to give me that Liberachi look. Less is more, but more is never enough no!? My advice: keep the collar or neckline high, the outfit simple or tonal like I have and let the sparkles take centre stage.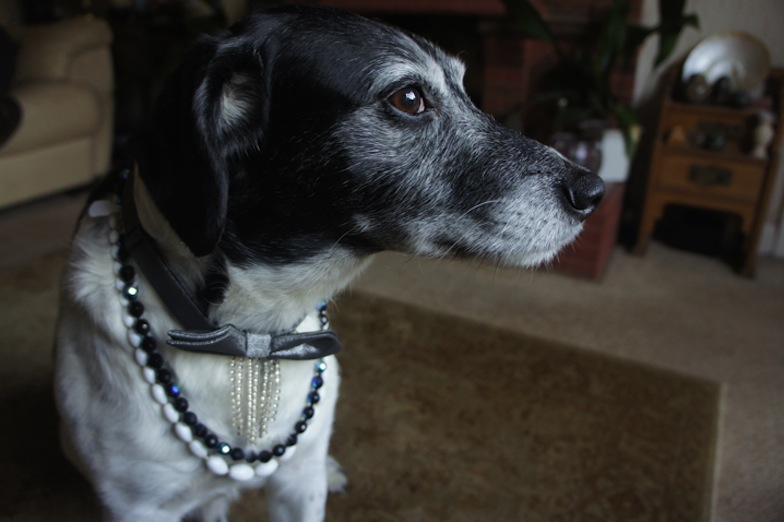 If you don't have a vintage collection at your very fingertips every High St Haven is doing their interpretation. TopShop, H&Mand Primark have some totally hot price-busting pretties, charity stores stock them for a steal or explore emporiums like Blitz Vintage in Brick Lane – so beyond!
Disclaimer:if you're anything like me though take your medication before you enter because these accessories walls will undo any shiny disease sufferer, in the most satisfying way of course. Severe indulgence more your speed? – I dare you to click here 
Shine on you crazy diamond x