How often do you follow your intuition? Are you brave enough to say yes when it would be much easier to say no? Do you open the door when opportunity knocks? Well I decided to let go this week and it's led me down a lovely fresh path – a new job, a pretty place to stay and on top of that my connection to my passion continues to expand. It's when you are in this state that sublime things can happen, including unexpected style finds! On a random Friday errand run, I followed my nose into an OxfamOp shop and surprise, surprise… I struck fashion gold. A gorgeous, exquisitely tailored Cheongsam tuxedo, a soft as silk leopard print sweater and the sweetest silver lace up boots. The best bit – A grand total of 20 quid and the money goes to Oxfam – giving opportunity, to others. Inspiration is everywhere – why not invite it. When opportunity knocks, be it in fashion or in life – open the door!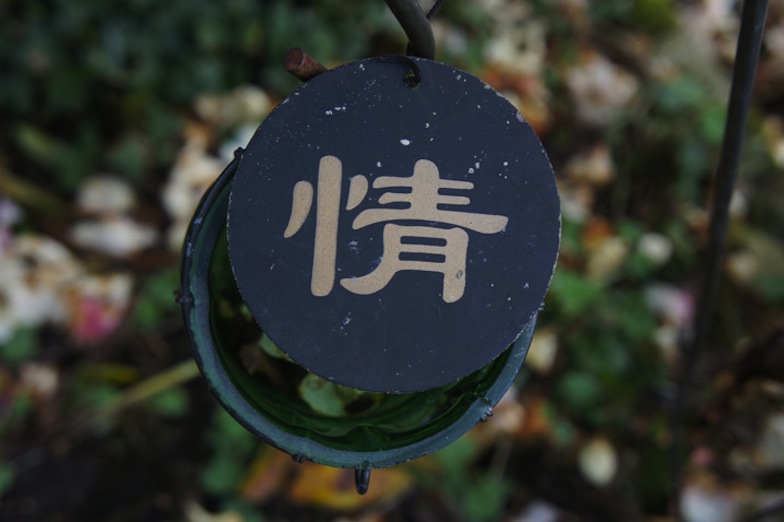 Go with the fashion flow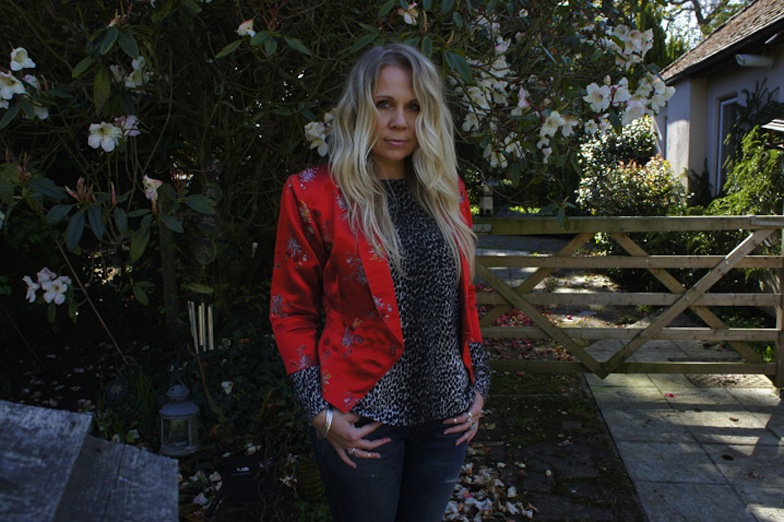 Such a stunning little jacket and the tailoring is unbelievable, still not sure why someone would give it up. But lucky me scored it for 10quid and the leopard for 3.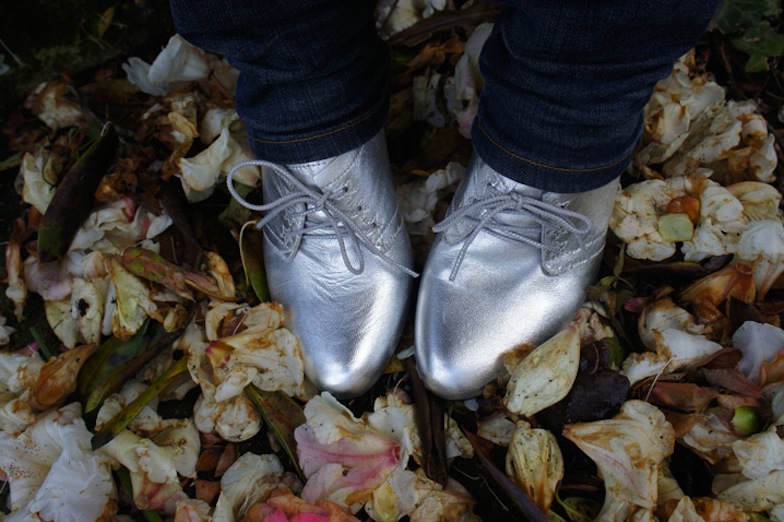 Top Shop Silver booties, in perfect condition, soft comfy leather and loving the lace up (5 quid!)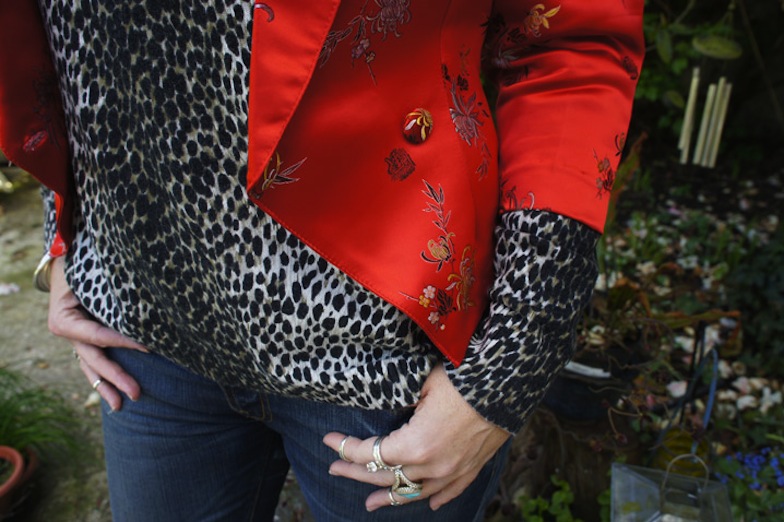 I'm a big fan of clashing prints – I think this leopard and luscious silk cheongsam fabric is a match made in eclectic heaven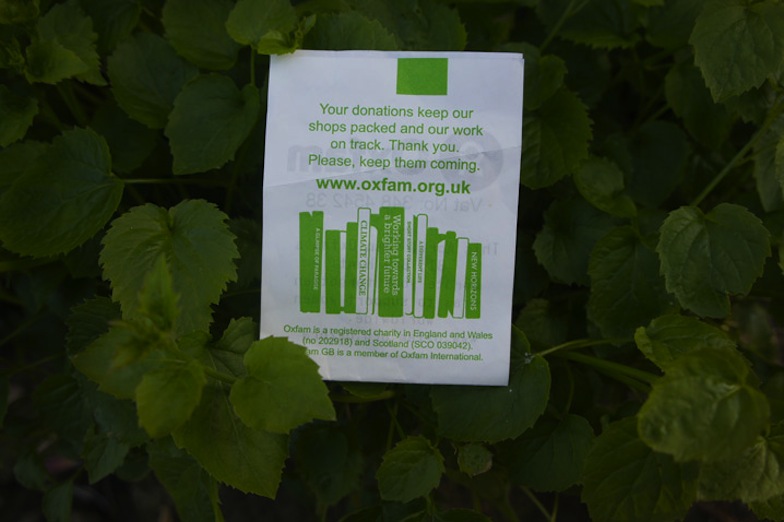 Make your fashion choices count