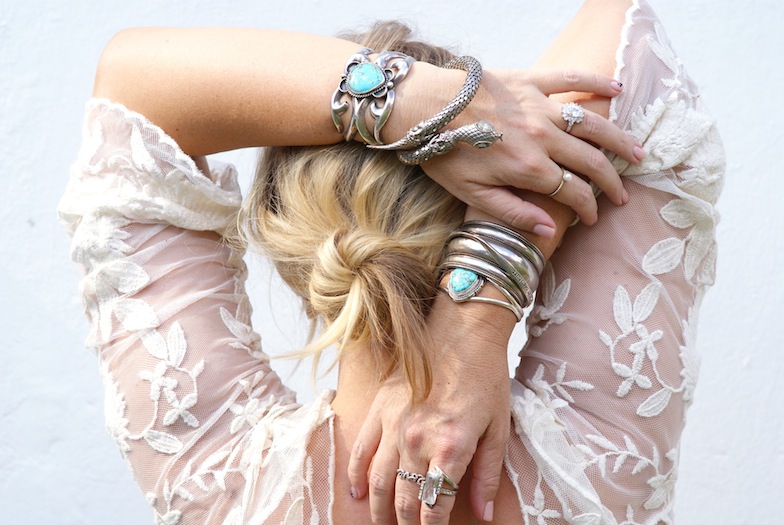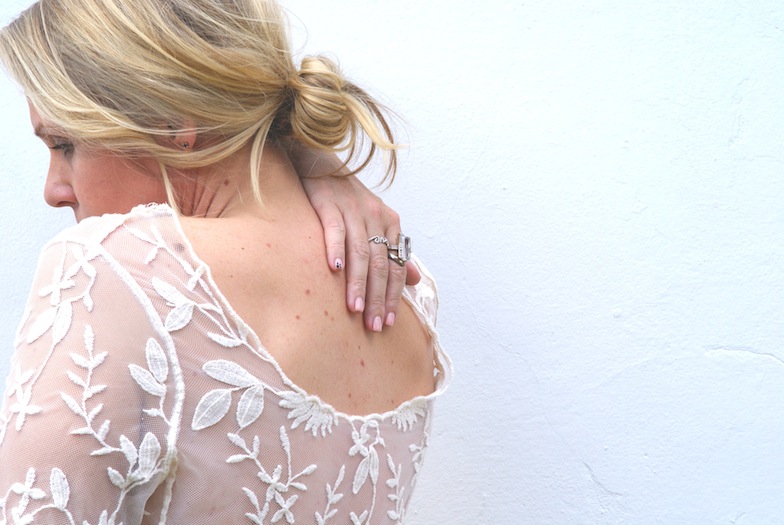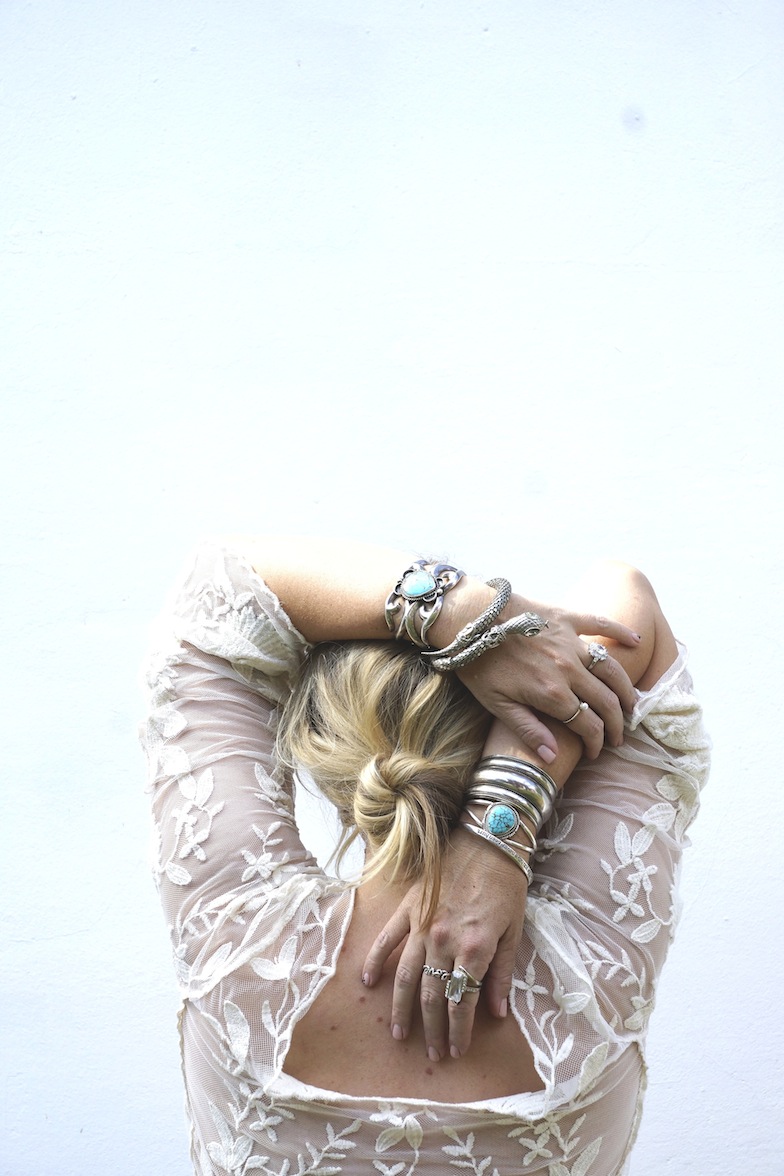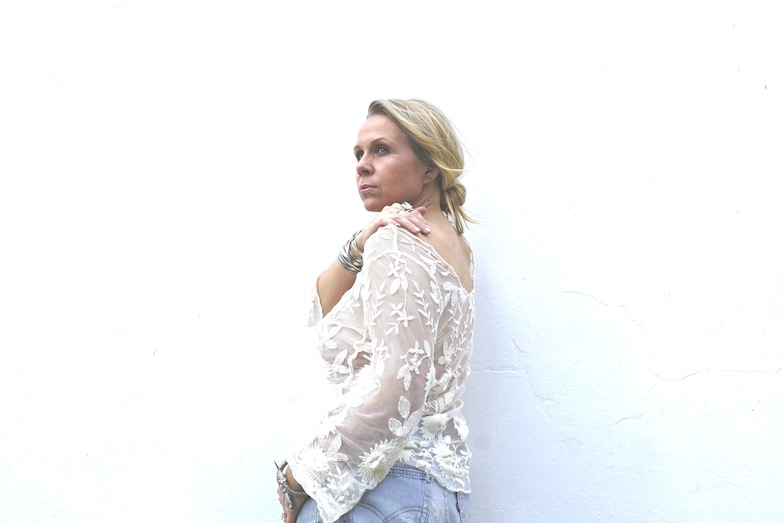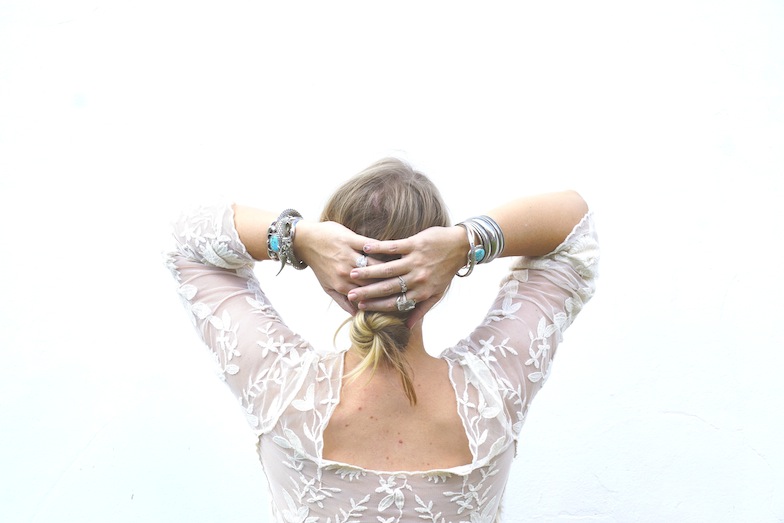 Isn't it sublime how striking simplicity can be.
Distressed denim, vintage lace, preloved pretty jewels and a messy bun sitting just so.
Fashion that you wear with abandon, instead of it wearing you.
Casting an eye into my style crystal ball, I think it's safe to say that this free, bohemian aesthetic will never fade thanks to gypset babes like Steve Nicks.
This look is always hanging out in the high street stores but why not be a little more conscious and hunt for yours second hand?
My butter soft vintage levis cost me $5 USD from the Salvation Army in upstate NYC. The lace top was $12 from Salvos Stores here in Sydney and the jewels…lets talk about the jewels shall we!
I do have shiny disease…So I am eternally sniffing around for bling. These are just a few of the pieces from my collection. Some vintage, the rest thrifted, each one filled with character and it's own little style story.
#FashionHound