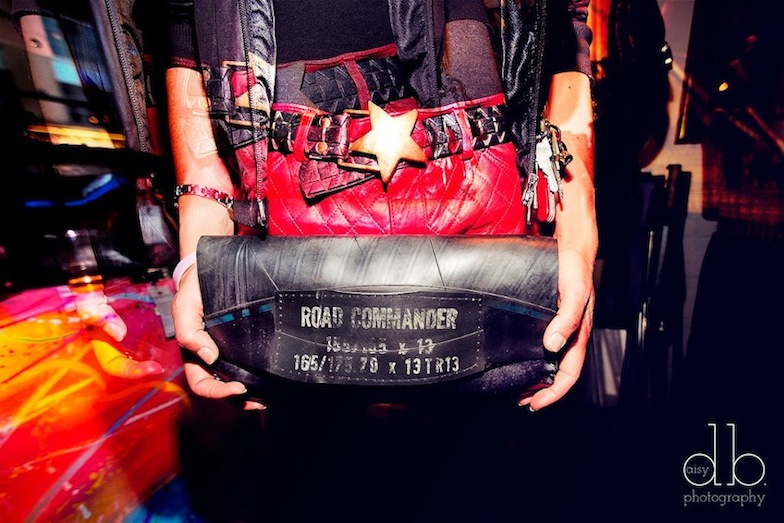 Introducing Katcha Bilek -a crazy clever lady who makes crazy cool bags and accessories fashioned from 100% raw and recycled materials – in particular car tyres!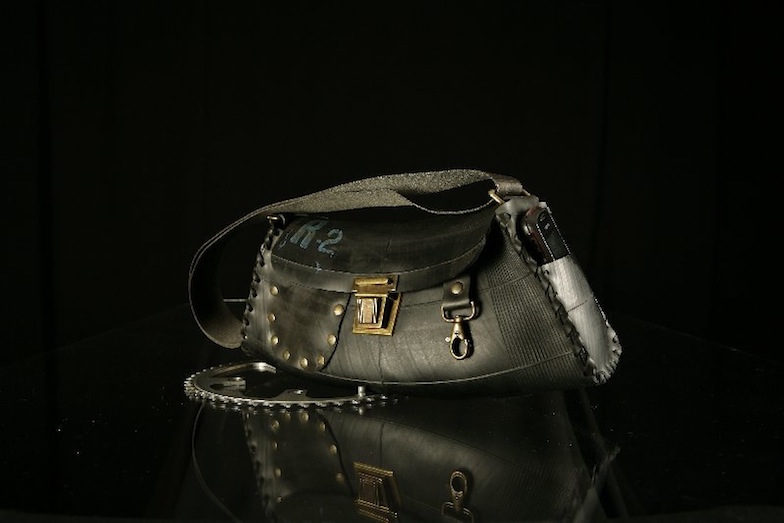 IMMA: One for the ladies, made of rubber inner tubes and a recycled car seat belt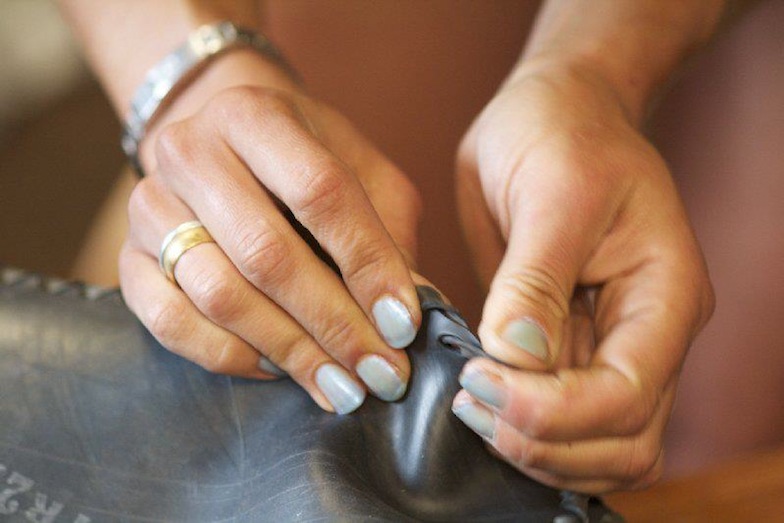 100% vegan and handcrafted with care, each item is unique and completely eco-friendly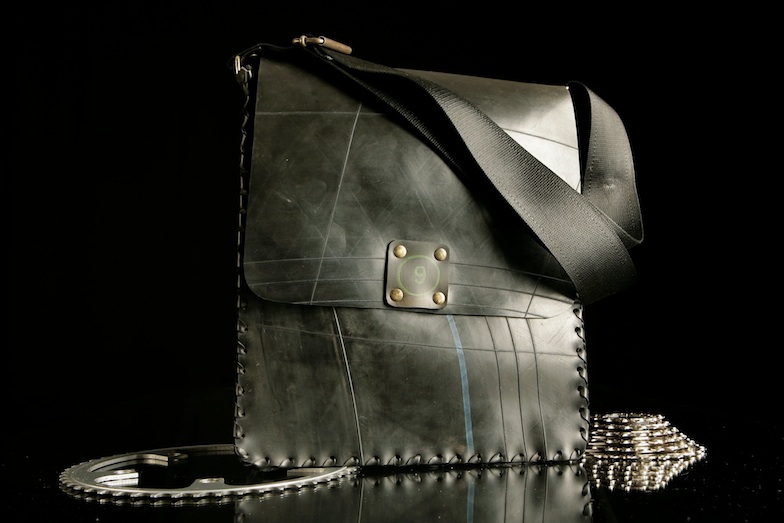 SEB: handcrafted from re appropriated rubber inner tubes. Unisex, waterproof and super durable. I love the tough look and military vibe of these bad boys, which Katcha started selling from the back of a converted fire engine! Learn more about Katcha here and here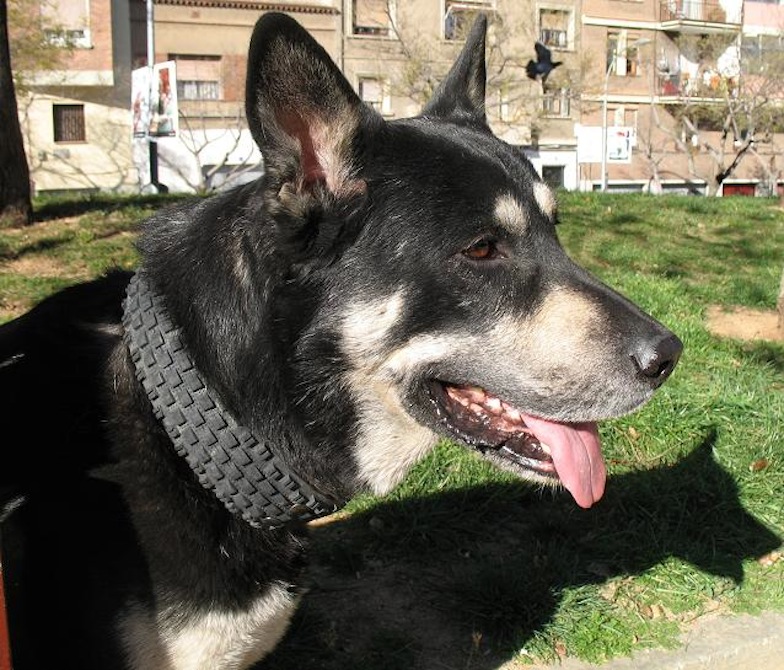 Even the Fashion Hounds can get in on the eco action.
Recycled Bike tyre Dog Collar for the coolest pooch in the park!
-Faye x