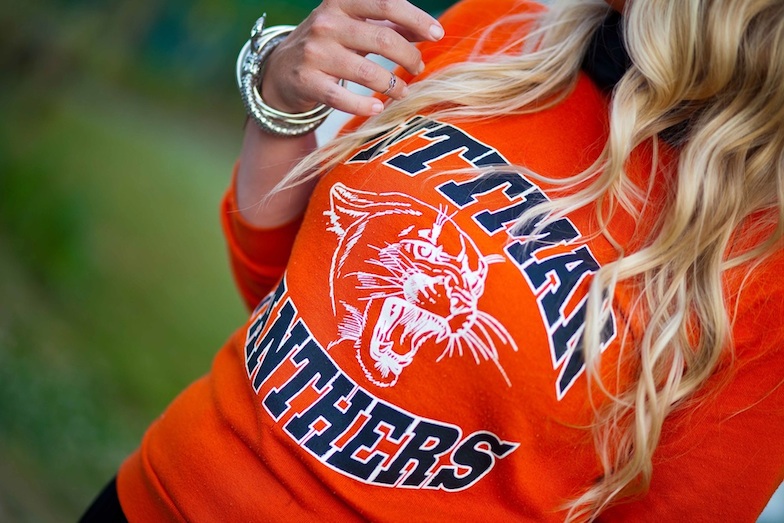 I love myself a fashion dichotomy – a decadent mix of the sartorially unexpected. Leather and lace, army fatiques firing amongst sparkles and sequins, a ball gown with a beaten up biker jacket! Oh baby, I've always been a serious fan of a vintage football sweater. However, to support my style bi-polar I choose to flip fashion ettiquette on it's head and team it with a hot 50′s pleat skirt. Seems the clever cats at Balenciaga, Proenzer Schouler and Marc Jacobs agree, see here it's Haute!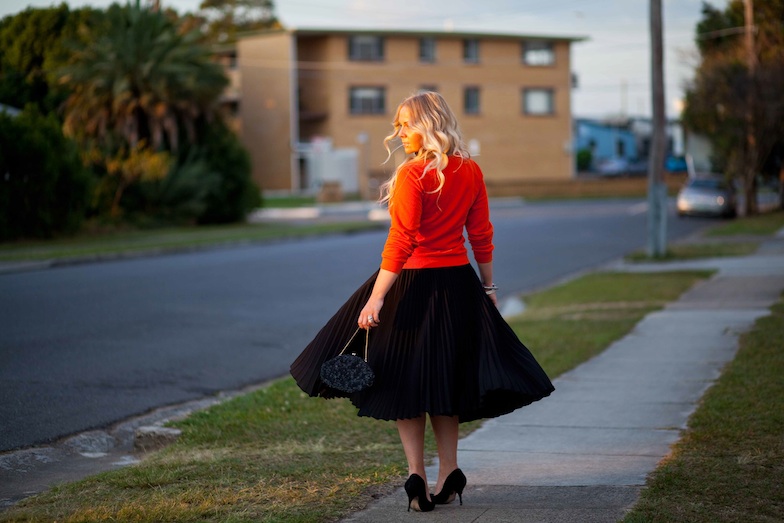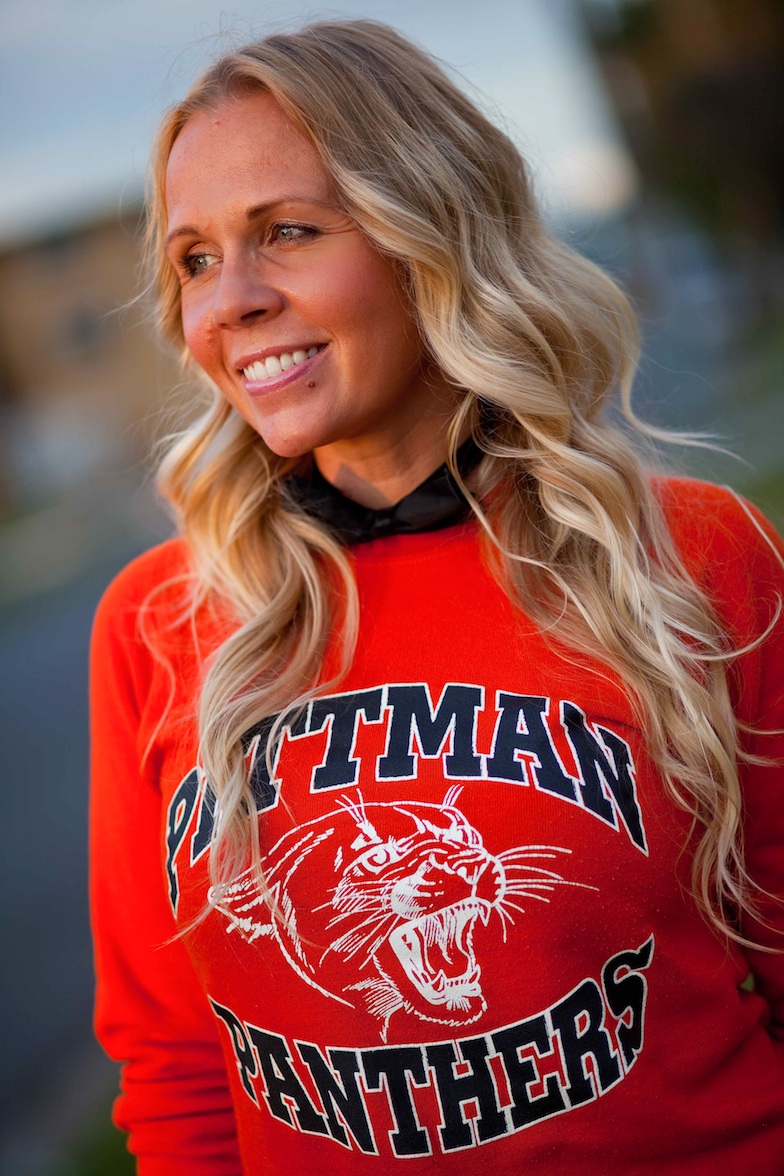 But you don't have to spend a pretty penny to ride the wave – I found this bright orange boy's football beauty for $10 at one of my favourite NYC Vintage havens Rags-A-GoGo. So head to a cool 2nd hand haunt in your hood and I bet you'll find a similar style treat.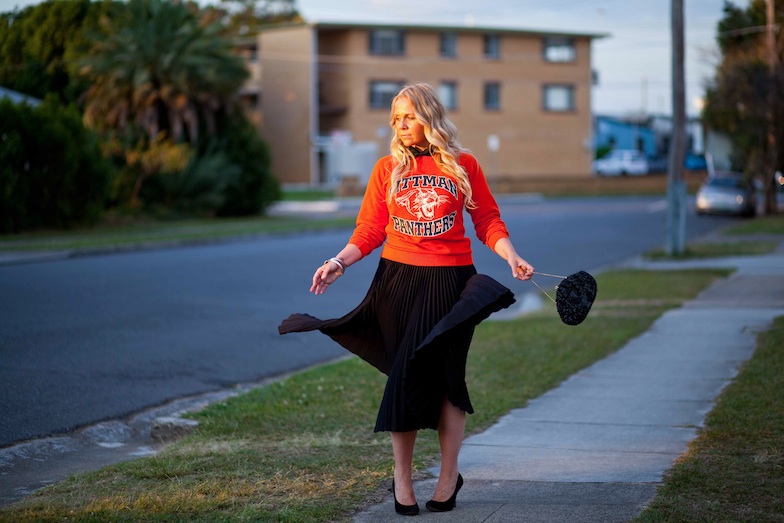 Too add even more fuel to my fashion bi-polar fire a black bow tie is just swell!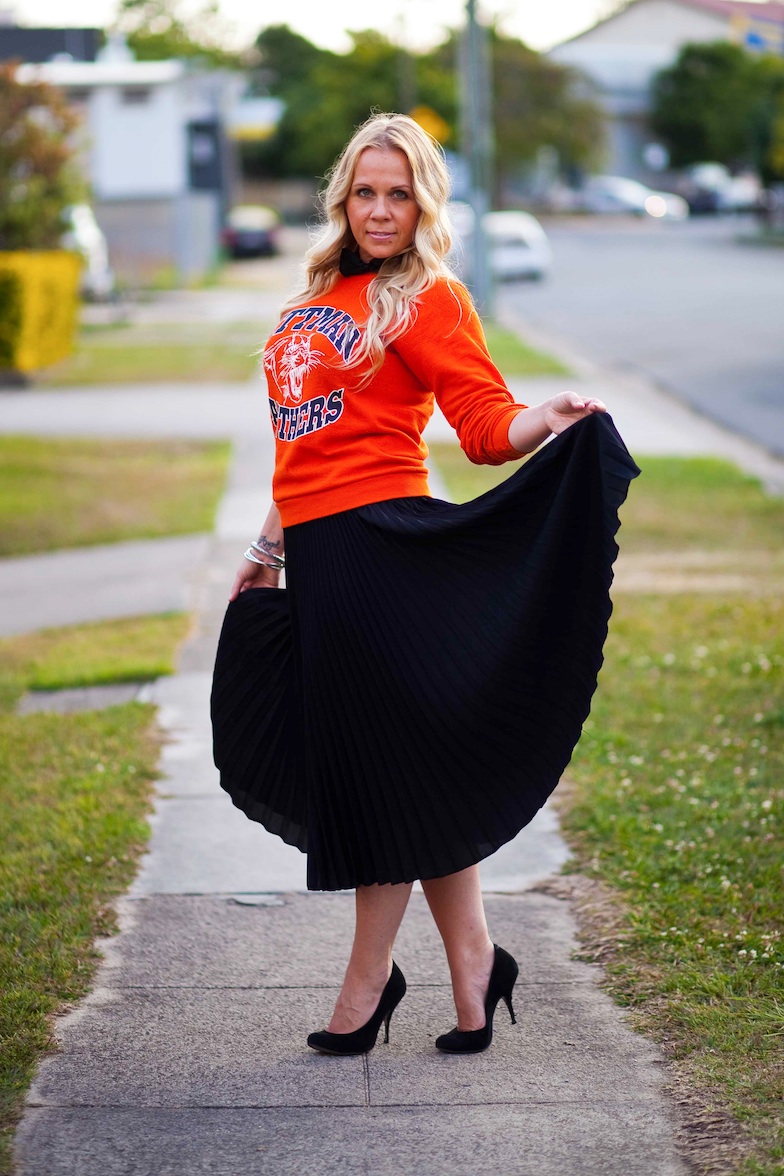 The flouncy, bouncy, batwing vibe of this amazing pleat skirt from Vintage Venus pleases my girly side, so much so that I thought it fitting to dance around a suburban street in the sunlight!
Yep dancing like a born again Brolga to my sweater song!
-Faye x
Thank you to Vintage Venus for the stunning skirt and sweet little bag
 Big Love to Lee Hutton for the stellar pics