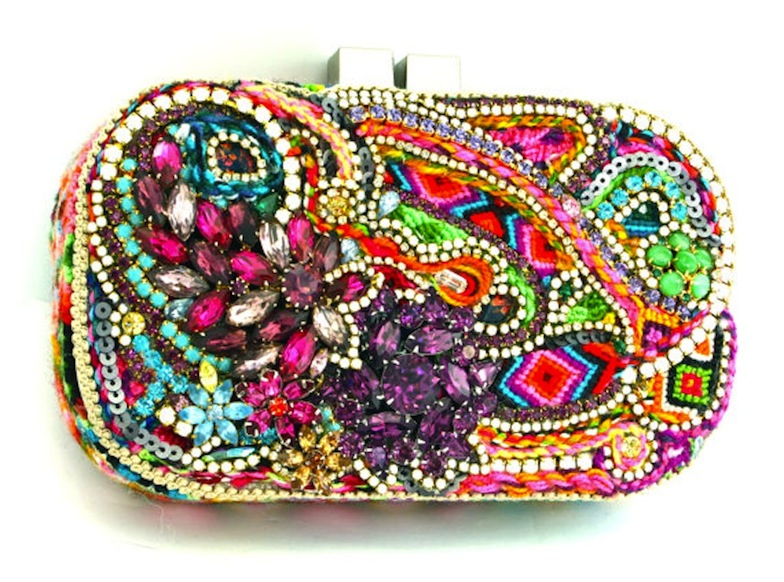 The one of a kind clutch (ain't that the truth!)
Ok seriously there is not enough space here on Fashion Hound to describe how insanely in love with this label I am. May I introduce the divine Dolorious Petunia. Created by a lady as equally divine – NYC Native Courtney Prince – the one of a kind cool and detailed decadence of these pieces just does my head in! Ingenius colour blending, baroque opulance, originality and couture craftmanship are like nothing I have seen. Custom made, hand died vintage crystals and each one gloriously unique – Glambulance alert!!! In a world of excessive consumerism, isn't it wonderful to see such beauty made with heart and from the hand. When you have one of these works of art seriously who cares about the rest of your outfit.
Sublime style sorted, cooked and completely in the bag…cuff…and neckpiece!
(But to be honest I'm just in it for the Fashion Hound! Once you've finished drooling over the designs scroll down to see Courtney and CEO – Canine Executive Officer- at Doloris Petunia, Little Lolita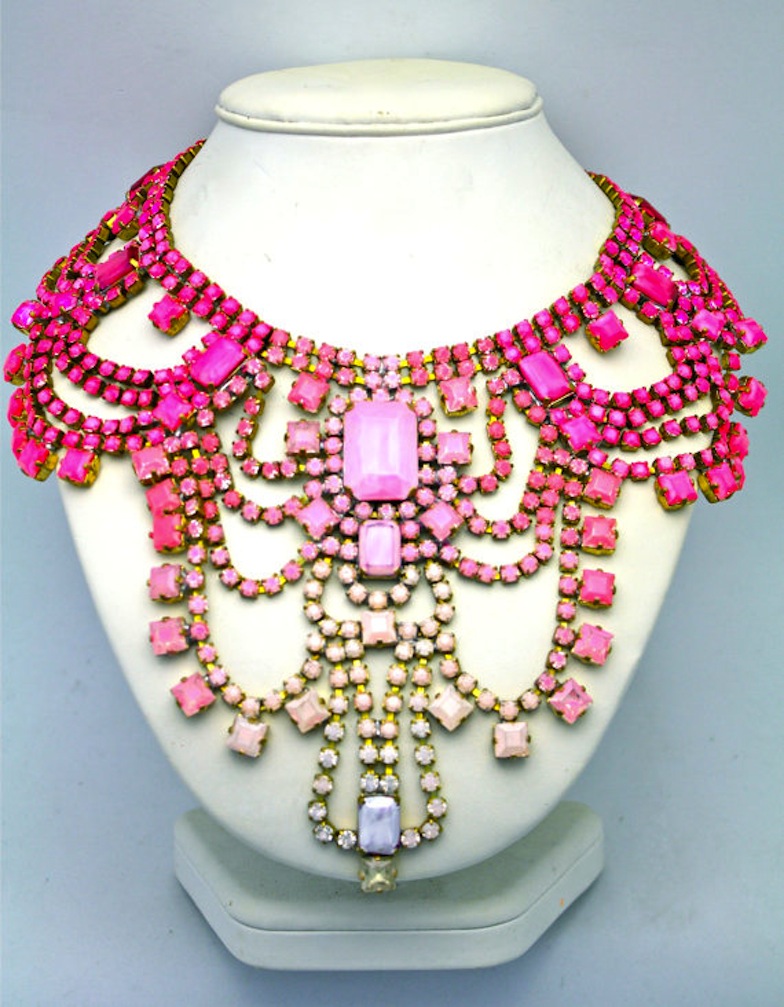 Paris Statement Necklace (That's an understatement)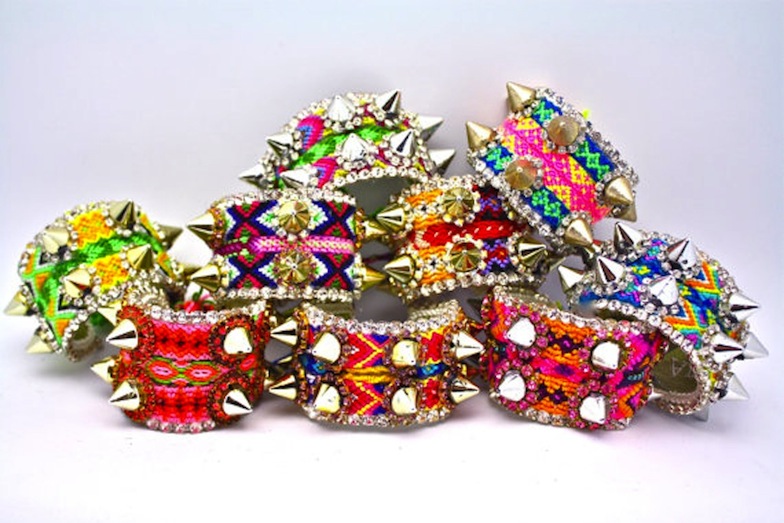 Custom Frienemy Cuff (Disclaimer: friends may fall away due to extreme fashion envy)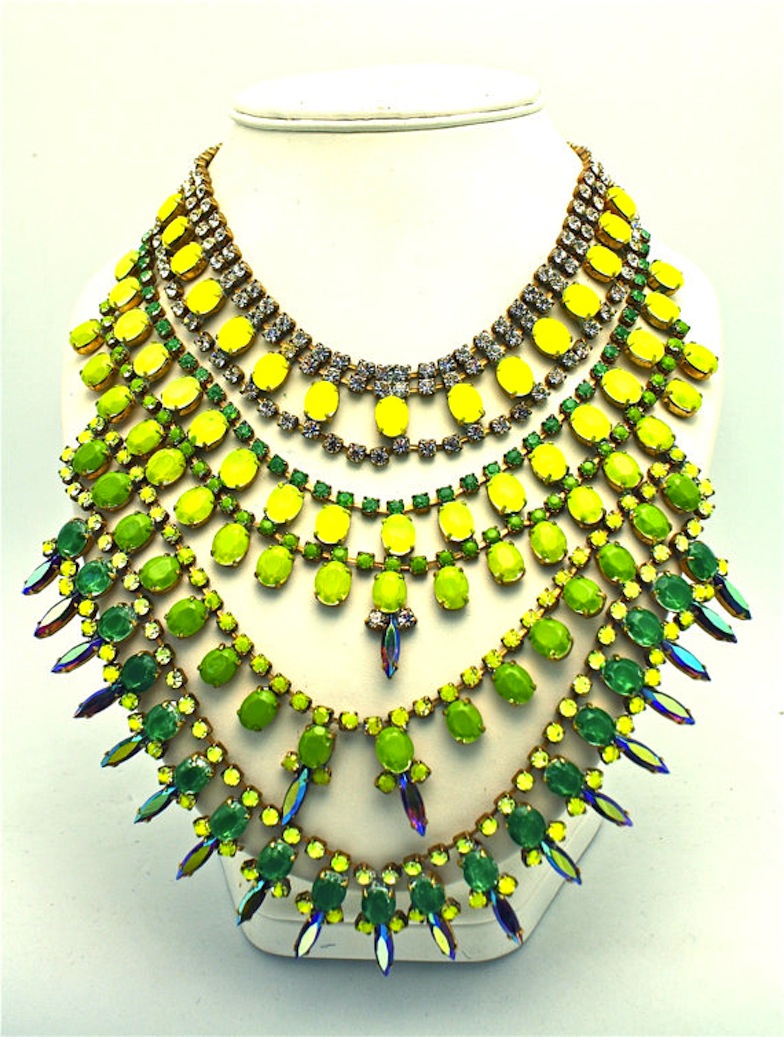 Brazzaville (Makes me want to get my Mardi Gras on like yesterday, if not sooner)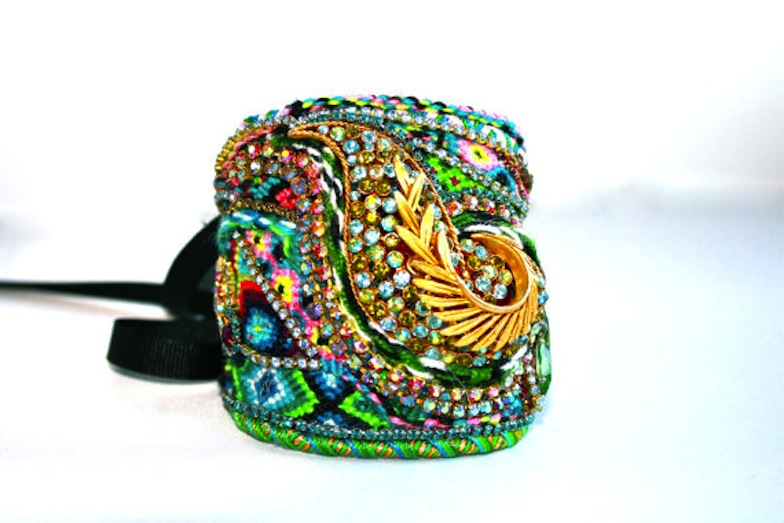 Diamonds are a girls best friendship Cuff (See now this is happiness, I'm sorry it just is)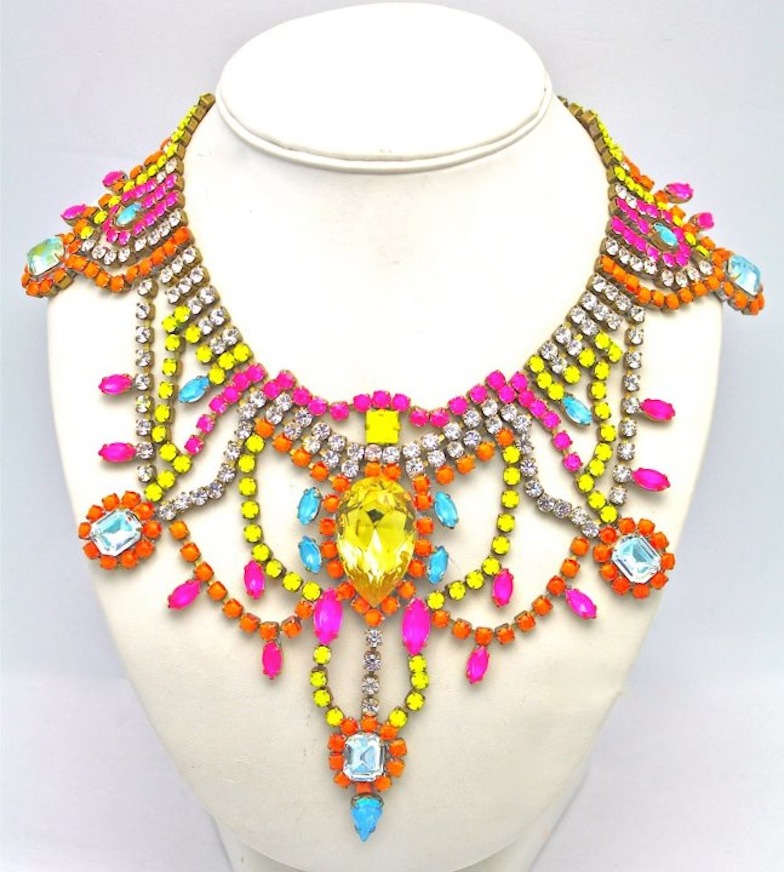 Neon Crystal – (Hello is that 911? I'm having a fashion heart attack)