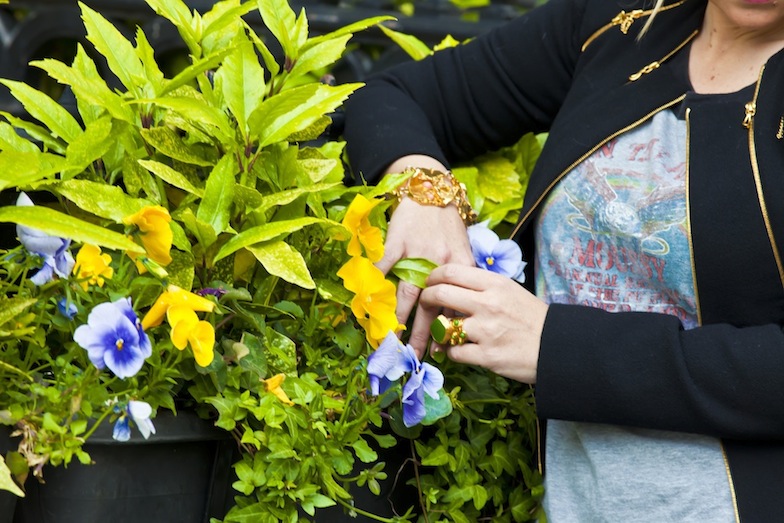 Ah my fashion evergreens, as I like to call them! Style staples that take you from one side of the world to the other and through every season and back again…they wither never. They are ever moving, ever growing and ever going with you on your wonderful journey.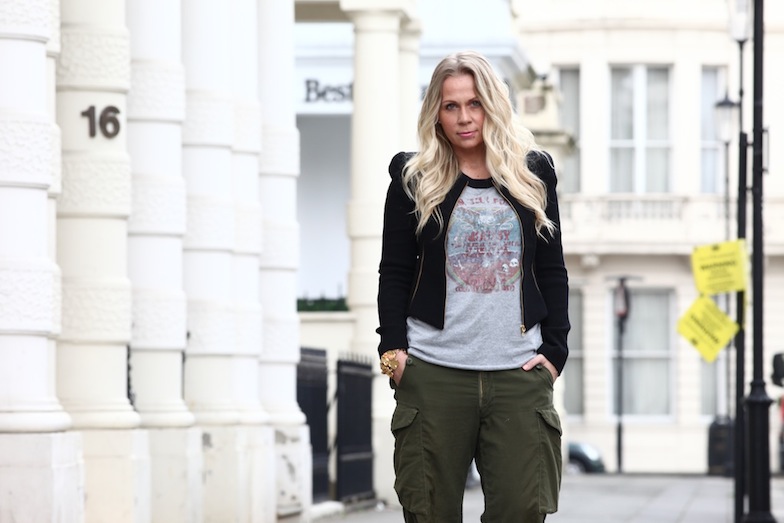 Found for $10 at Uncle Sam's in NYC, these vintage army pants are so comfy, cool and ready for any fashion battle I throw at them. Actually whilst on the subject of my botanically inclined style musings – Military is an evergreen trend to end all trends if you ask me… it just never gets tired. Ever relevant, ever wearable and for ever working for the every day.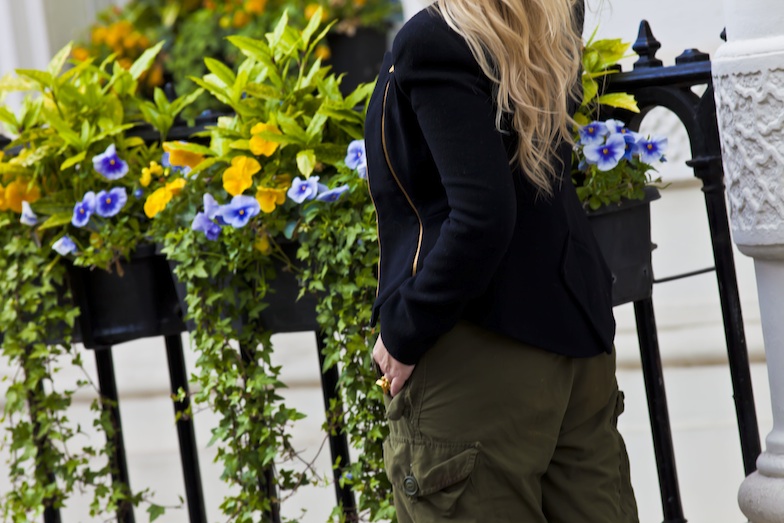 I like to team my 'evergreens' with feminine pieces like this yummy Willow jacket and YSL jewels…whilst juxtaposing oneself (ever so nonchalantly) against said greenery for full style story telling impact.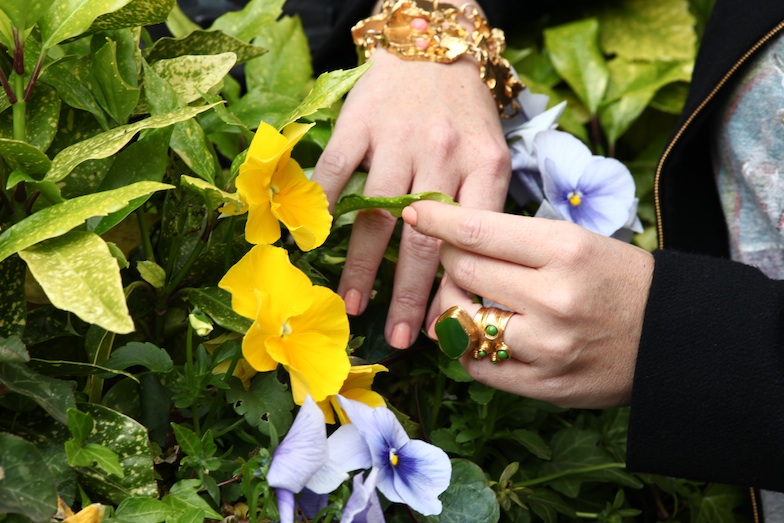 I love that they have little ties so I can define my footwear – it creates a nice line methinks. They are so old and worn that the cotton has become like silk in texture, just such a treat to wear.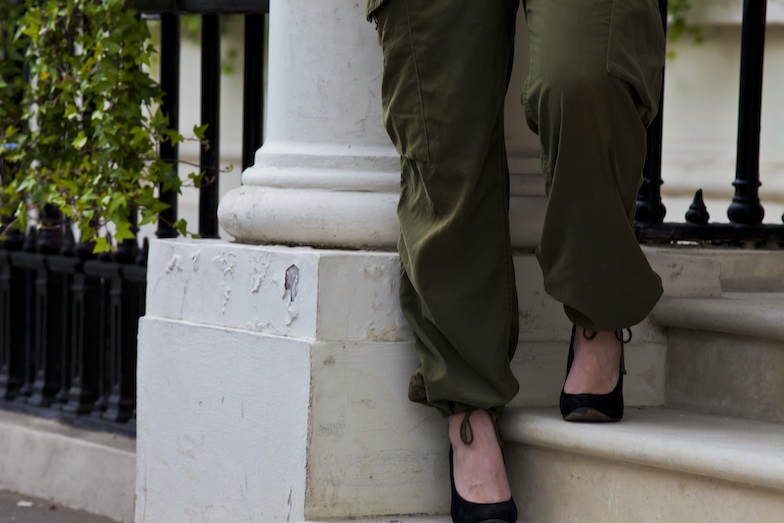 I salute you sweet evergreens…where ever shall we head to next?!