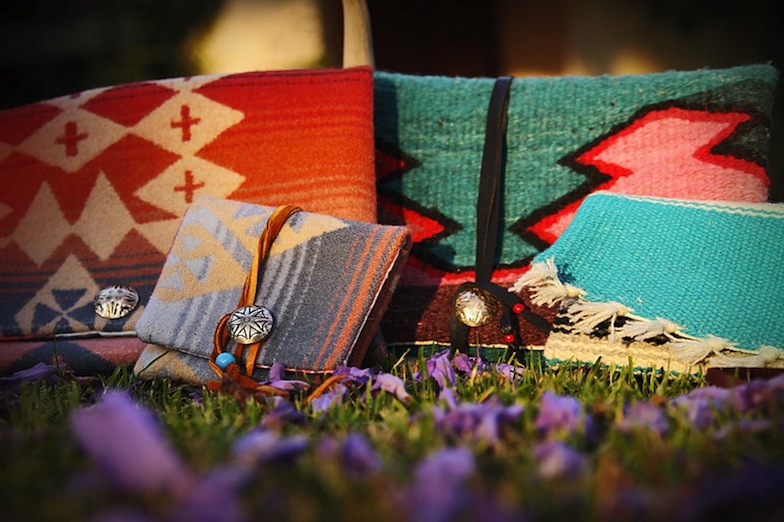 So in love with TOTeM Salvaged!
This stunning accessories label uses vintage fabrics, textures, patterns and materials to create one of a kind totes, clutches, bags and beyond all with an apparent American Indian influence –  an aesthetic I totally live for! While a 'take out a loan and don't eat for a month' designer bag may been seen by some as a status piece, I think these babies say way more beautiful and original things. They speak of character, care and a unique cool that is hard to compare
 Designer Stephanie Larrowe searches the earth for vintage treasures to build a sublime style story into each piece. Totes Amaze!
-Faye x
PS: Please note the gorgeous little Fashion Hound – Roo