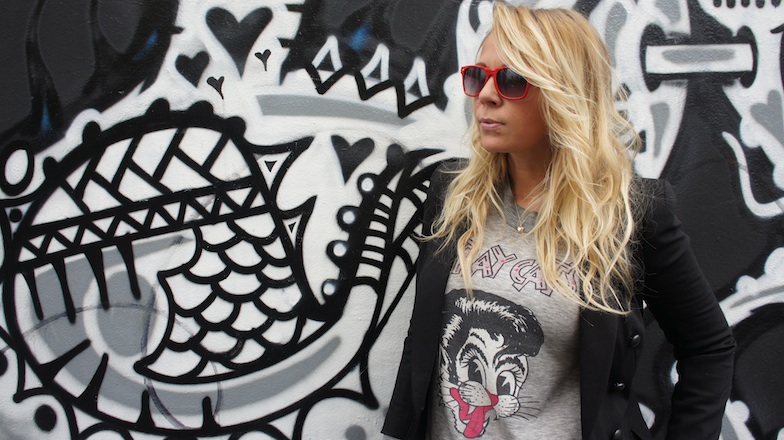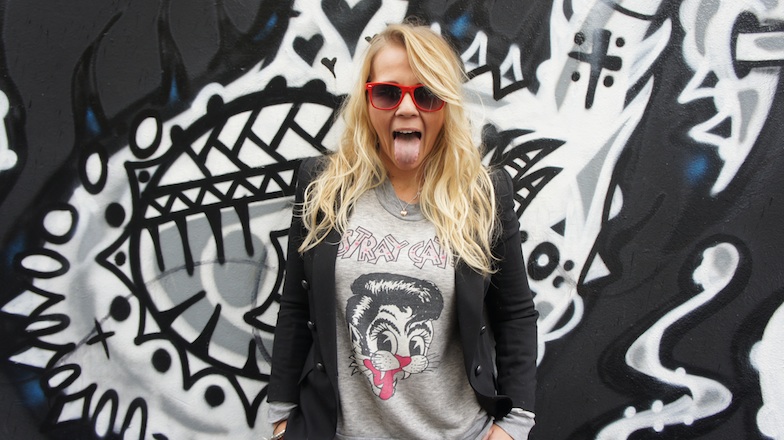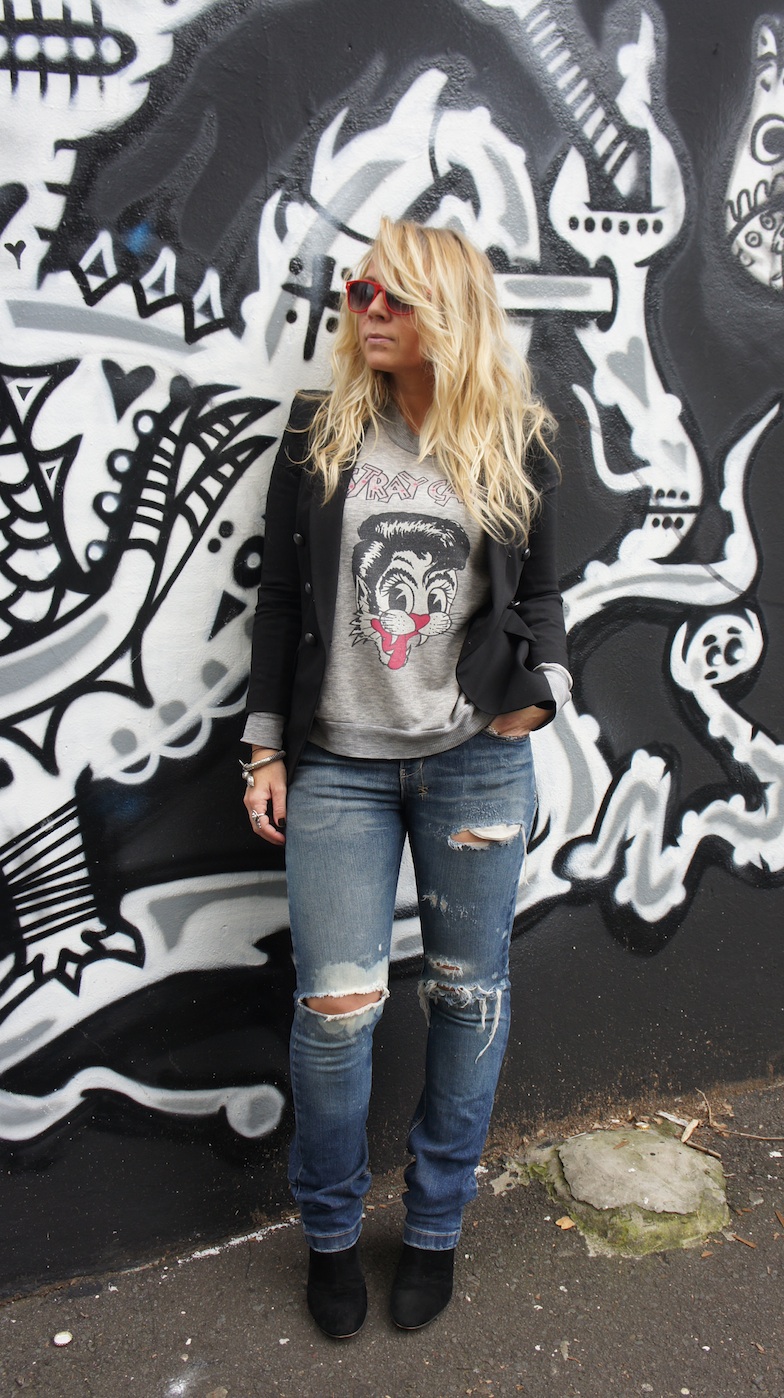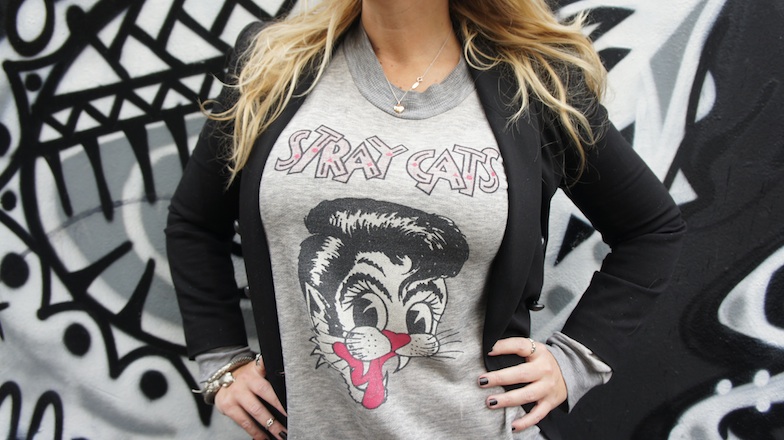 While I may be a Fashion Hound at heart it doesn't stop me from subscribing to a stray cats style aesthetic.
I like to be a little rough 'round the sartorial edges – beat up DIY denim, thrifted finery and vintage finds that are with me work, rest or fashion play. This is my Dad's jumper from the late 70′s and my god do I love it. I wear her to bed in winter, with a skirt and sneakers in summer or under a thrifted tux when the weather turns cold. The more I run this kitty Kat into the ground the more she likes it.The marle grey is butter soft now and has the perfect worn in wonder.'I can't believe it's not pyjamas!'
You know when you're out, your feet are killing and your clothes are driving you nuts that go to item that you dream of? The one you just can't wait to get home to and drape yourself in! Well this is mine… and she's the cats meow, I mean c'mon she even did her hair for the occasion!
What's your 'I can't believe its not pyjamas' piece? x
Photos by Brooke Hahn