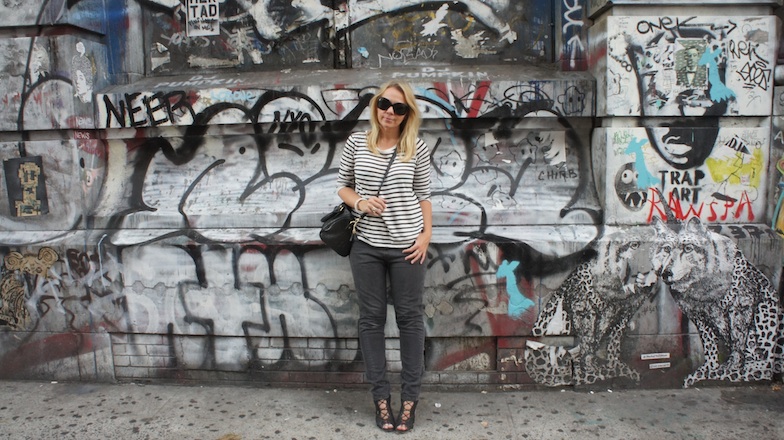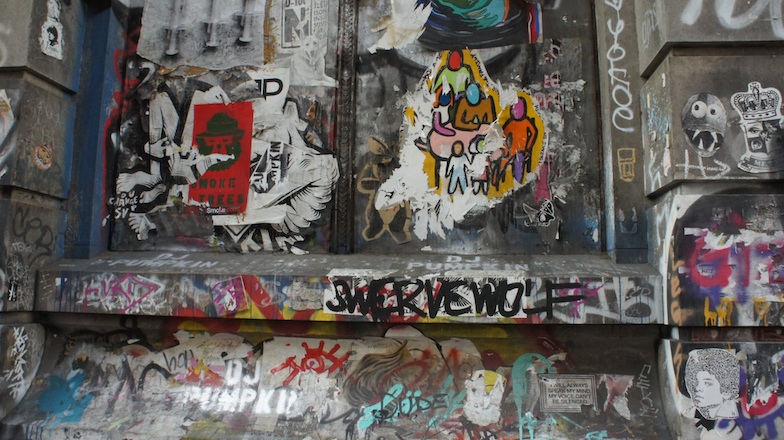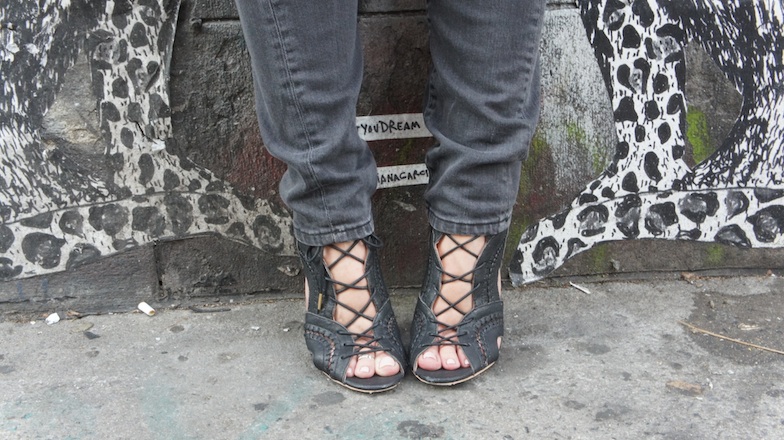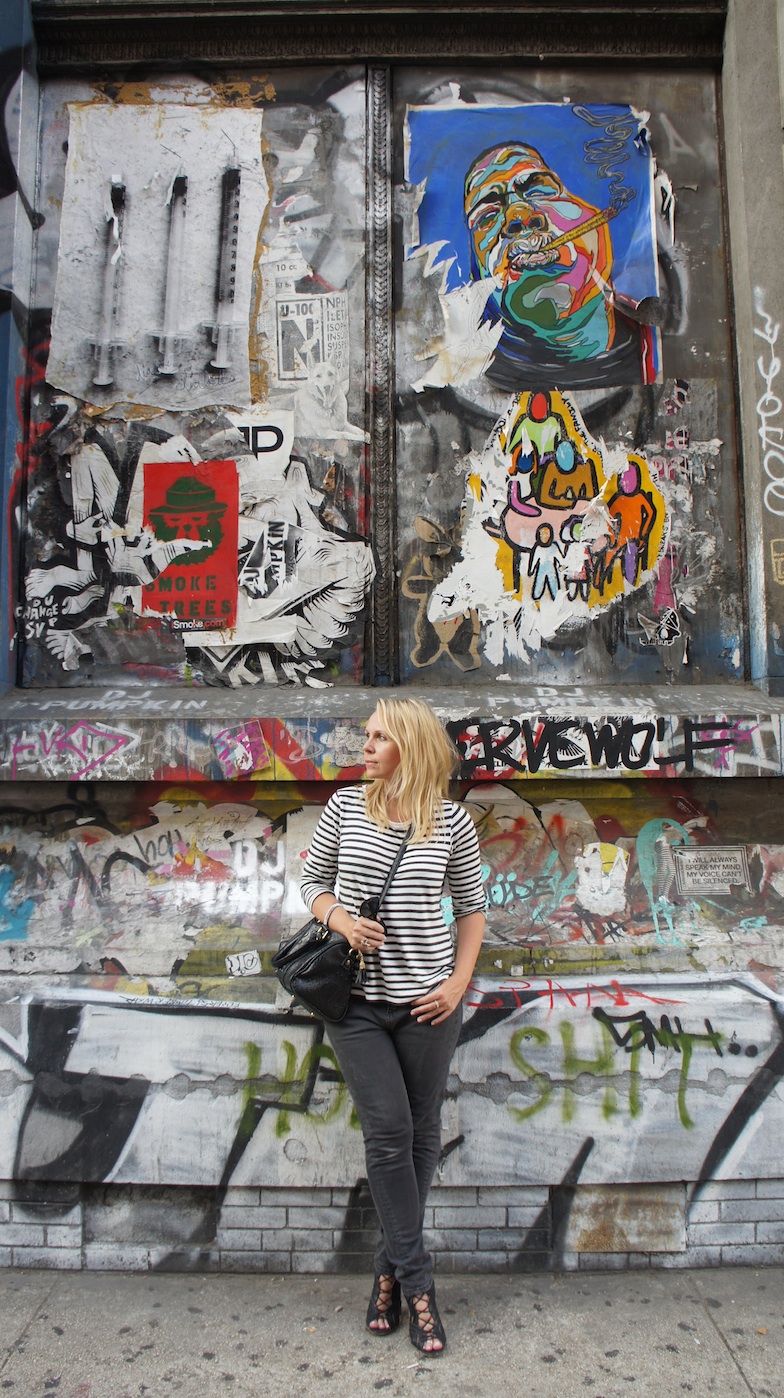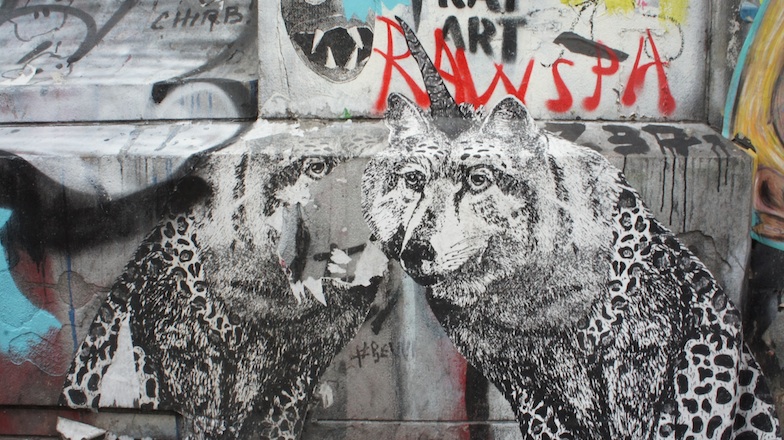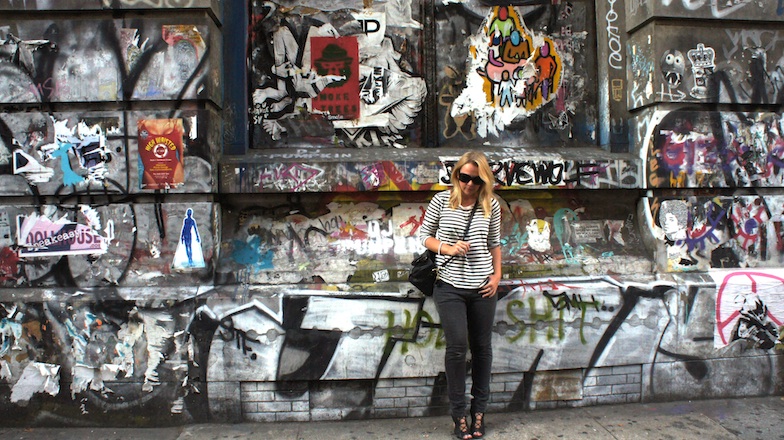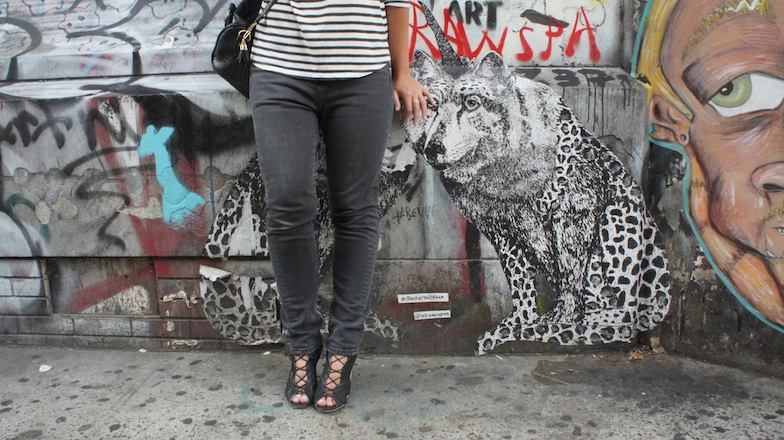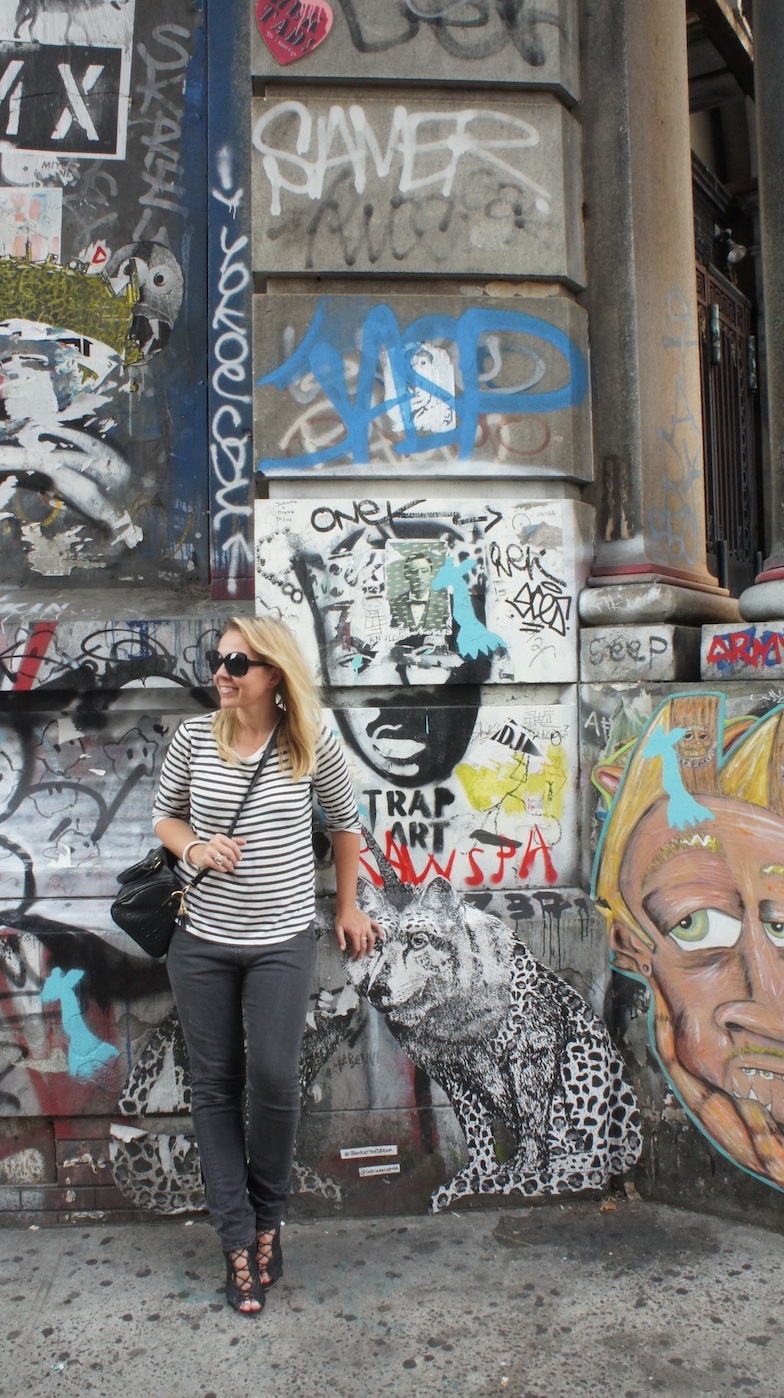 As Miss Bradshaw once said 'That's the thing about New York, it can go from bad…to cute'. Granted she was talking about the handsome guy standing next to her in the rain but I'm talking about the streets. One corner you see a crazy dude in a tutu talking to himself the next you find fashion and art nirvana.
I'm still having to pinch myself that I am actually in NYC so I am taking to subway hopping, walking and keeping my nose to the ground as much as possible; I am delighted daily by what I see. The wall art here is many and varied. I really loved this graffiti in Soho because its a total mash up of different stories, ideas and opinions that somehow merged together has become really beautiful to me. It even had half leopard/wolf hounds on it.
I'd also just found the most amazing French wheels [See also: Shoes] reduced by $300 at bargain heaven Century 21 so I had to take them for a spin. Joining me for the ride are comfy thrift shop classics – skinny jeans, shades, a shoulder bag and a stripe tee all from The Salvation Army: Total $30 and perfect for Soho strolling.
Which left me a spare $100 to buy these to die for heels…sometimes a girl has to spoil herself
#FashionHound
Thanks to my beloved Lee for taking the pics