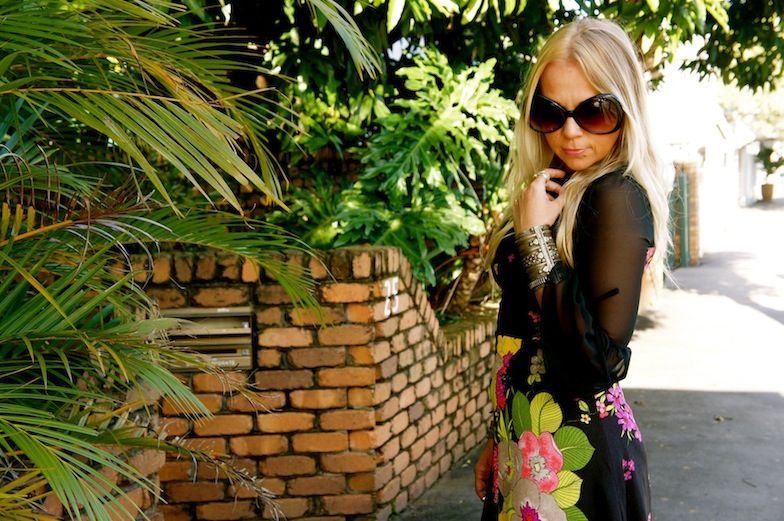 Back in my Brisbane hood for a little while, I've been out and about 'Fashion Hounding' the vintage, retro and second hand style scene here and I have to say – I have blown a style gasket! I am beyond impressed with what Brissy has to offer!
First cab off the fashion cab rank is Retro Metro in Paddington. You'll find a stellar selection of vintage and retro clothing – Retro Metro is particularly strong on dresses and the sexiest of sunglasses! They also have killer accessories, furniture and there's cool kit for the boys too. I fell completely in love with this 1970′s dress, subtle shades 

 and stunning tibetan jewellery. A very fine Fashion Hound thumbs up.
Shades of style